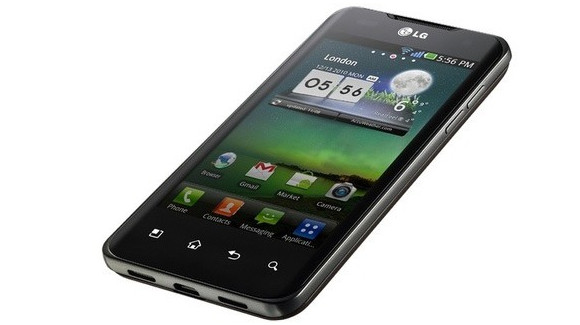 LG Electronics UK have finally officially unveiled their much talked about LG Optimus 2X, the world's first smartphone with a dual-core processor.
Developed by graphics processor whizzkids NVIDIA, the dual-core Tegra 2 system-on-a-chip found in the LG will thunder along at a clock speed of 1GHz, and promises low power consumption and high performance for video and audio on the move.
Full set o'top notch specs
The Optimus 2X packs a generous 4-inch WVGA screen (that's 800 x 480 pixels in normal language) , and inside the slim casing lurks an accelerometer,  gyro sensor, micro-USB port and support for HDMI mirroring, a natty technology that lets you view phone content on external displays at full HD quality.
Micro SD card slot inside
The handset  can connect wirelessly to DLNA-compatible devices like home network devices and HD TV sets, and when it comes to storage, there's 8GB built in, expandable up to 32 GB via microSD memory cards.
Rounding up the feature set, there's an 8-megapixel rear camera with 1080p recording capabilities and a 1.3-megapixel front camera for video chats, with the whole caboodle being powered by a reasonably beefy 1,500 mAh battery.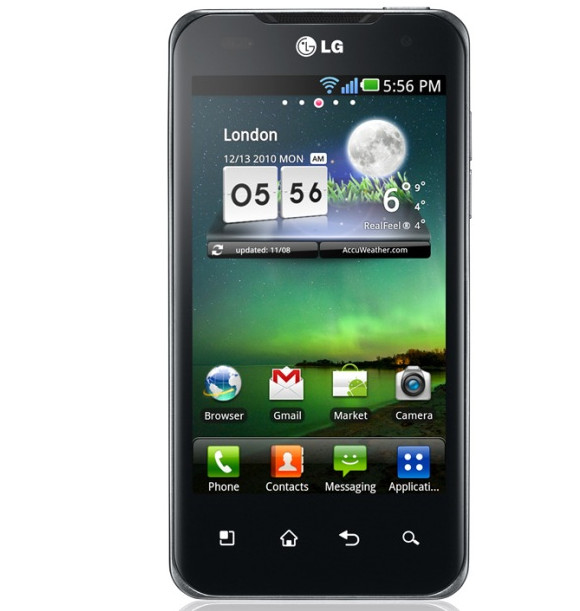 Froyo first
The LG Optimus 2X is set to ship with Android Froyo 2.2, but LG say that it will be upgraded to the latest Gingerbread 2.3 some time after launch, which would rather put the cherry on this rather attractive, err, pie of a phone.
It looks like the lucky Koreans will be the first to get their hands on what looks like a contender for the best Android device to date – it's scheduled for a January launch there – with countries in Europe and Asia "to follow" at some as yet unspecified date.
Hopefully, it'll be sooner rather than later, because we're rather taken with this handset and it certainly seems a more tempting proposition than Google's recently launched Nexus S.
Key specifications:
1Ghz Dual-core Processor (NVIDIA Tegra 2)
4-inch WVGA screen
8GB memory (up to 32GB via microSD)
1,500 mAh battery
8 megapixel rear camera and 1.3 megapixel front camera
HDMI mirroring
1080p MPEG-4/H.264 playback and recording