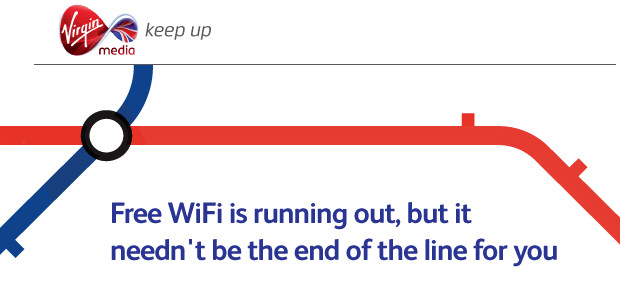 The free wi-fi service on the London Underground is coming to an end in January 2013, and the only way you can keep on enjoying the service is if you're a customer with Virgin Media or its partners.
This means that customers of Virgin Media Broadband, Virgin Mobile Pay Monthly, Vodafone, EE, Orange and T-Mobile will still be able to access wi-fi on the Underground in 2013 at no extra cost – but if you're not with those companies  you're out of luck on the freebie front.
If you are on the 'right' network, you need to  register with your provider now to access the service in the new year.
For Virgin Broadband or Virgin Mobile Pay Monthly customers,  click here
EE, Orange or T-Mobile customers,  click here
Vodafone customers, click here
If you're not one of these lucky customers, then you can forget all about scooping up free wi-fi on the move, and instead you'll have to shell out for a Virgin Media WiFi Pass – and they're rather pricey affairs at £2 for one day's access, £5 for a week or £15 for a month.