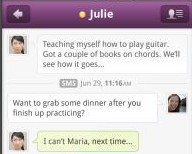 Yahoo! have just announced their very first Android apps for Messenger and Mail, backed by a Yahoo! search widget for handset home screens.
Yahoo! Messenger
The long overdue Messenger app lets users chat with their Yahoo!/MSN chums using emoticons and rich text formatting, send instant messages via SMS text messages (in selected territories, not the UK), check their status and availability and also update their own personal status and availability.
The multitasking app can stay connected and work in the background, with push notifications flagging up new messages and friend requests.
Photos can also be sent directly to friends straight  from the phone's camera or the photo gallery.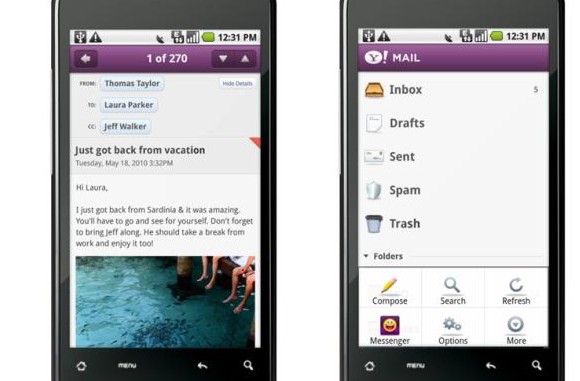 Yahoo! Mail
Not so much late to the party, but arriving so tardily that everyone's already tucking into the jelly and ice cream is Yahoo's Android Mail app.
It seems a fairly featured-packed affair, letting users check, search, organise, and send mail from their Yahoo! email accounts.
Push it real good
The mail app can receive push notifications of new email messages, and contacts can be pulled in from both the Yahoo! Address Book and contacts in the native phone address book.
Messages can be searched by sender, recipient, subject and keywords, photos can be sent as attachments directly from the phone's camera or the photo gallery, and there's a full suite of emoticons onboard.
To bag yourself these apps, scan in the codes below, or have a rummage in the Android Market.