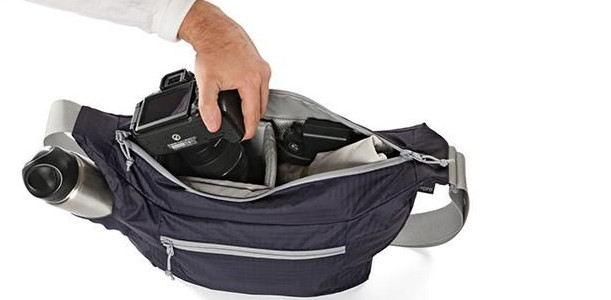 Lowepro has shuffled out its rather clever range of Photo Sport Shoulder bags, which provide a lightweight carrying solution with a nifty removable camera insert making them rather flexible things.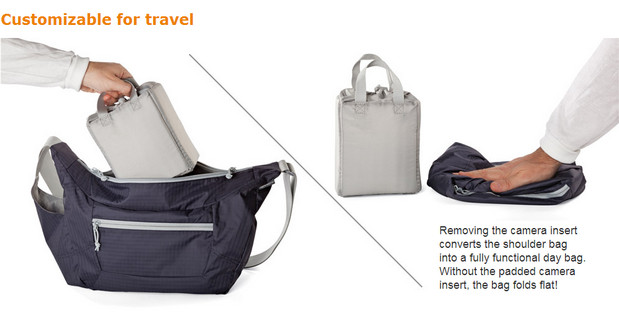 Made of lightweight, weather-resistant fabrics, the Photo Sport Shoulder bag comes in two sizes priced at £57 (12L) and £65 (18L), and comes with durable ripstop nylon, thick webbing straps and a storm-flap closure around the camera box.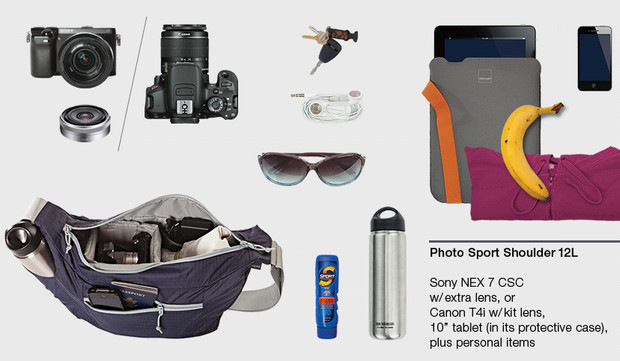 Here's the main features:
Multi-use, outdoor-inspired design with flexible space for camera and personal gear
Removable, customisable PhotoCell camera insert adjusts to fit a DSLR or CSC kit
Remove PhotoCell™ to turn shoulder bag into a full day bag
Multiple storage spaces for camera accessories and personal items
Lightweight, weather-resistant fabrics for all-day comfort and protection
Quick grab outer-pockets and two exterior zippered pockets
An interior zippered mesh pocket holds spare batteries, memory cards and cables
Hook/loop attachments at the base allow you to position your camera gear at the front, middle or back of bag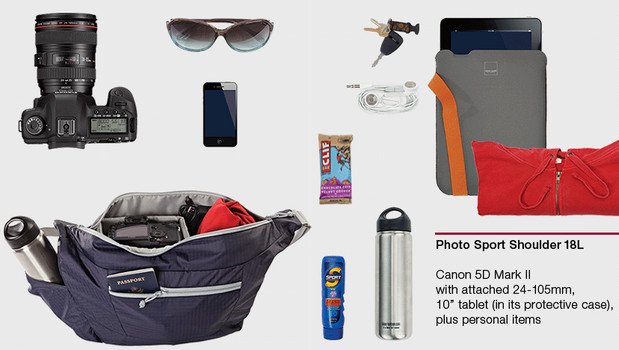 "Our new Photo Sport Shoulder takes its inspiration from our award-winning Photo Sport designs," said Mark Regan, Country Manager for Lowepro UK.
"To make this travel-friendly shoulder bag a 'sport', we added durable ripstop nylon for lightweight resiliency, thick webbing straps for a comfortable and secure fit on the body, plus a storm-flap closure for extra moisture protection around the camera box," he added.
"With this design, photographers have the flexibility to use this as a DSLR bag, mirrorless/CSC bag, or to carry a day's worth of personal items."
Available in Purple/Grey, the new Photo Sport Shoulder series should be ready to buy at the end of the month.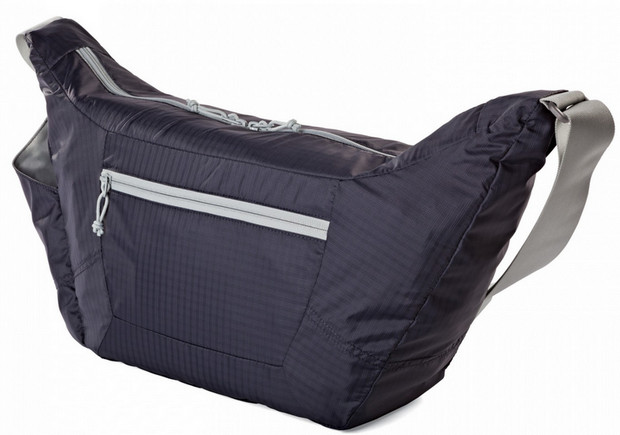 Looks interesting
I'm rather intrigued by this concept  seeing as I've never been too fond of  lugging 'proper' camera bags around – I've always preferred to use a more discrete normal bag and use socks and beanie hats to protect lens and flash guns(!).
I'll drop Lowepro a line and see if we can get one of these to try out around the office.
Specs for Sport Shoulder 12L:
Internal Dimensions: 12.5 x 10.5 x 15.5 cm (4.92 x 4.13 x 6.10 in)
External Dimensions: 34 x 13 x 23.5 cm (13.39 x 5.12 x 9.25 in)
Weight: 0.4 kg (0.88 lbs)
Specs for Sport Shoulder 18L:
Internal Dimensions: 16 x 13 x 19.5 cm (6.30 x 5.12 x 7.68 in)
External Dimensions: 38 x 17.5 x 26 cm (14.96 x 6.89 x 10.24 in)
Weight: 0.5 kg (1.10 lbs)