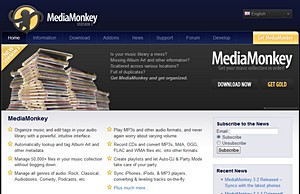 If you're bored stiffer than Mary Whitehouse's super-starchy ironing board with all this on/off 'Palm Pre syncing with iTunes' malarkey, there's an easier way to shunt tunes on off your device with the latest version of the excellent MediaMonkey desktop software.
The latest update to their excellent music management desktop software now comes with support for syncing the Palm Pre, as well as the iPhone 3GS, the newest iPods and Android devices. Huzzah!
Billed as the 'music organiser for the serious collector, ' the  Windows-only desktop player  comes in two flavours: free and a Gold version ($19.95) which adds support for on-the-fly conversion and audio leveling, autoplaylists, and loads of other nifty stuff.
Here's a rollcall of the main features: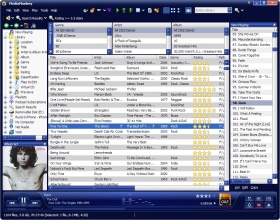 Organize music and edit tags in your audio library with a powerful, intuitive interface.
Automatically lookup and tag Album Art and other metadata.
Manage 50,000+ files in your music collection without bogging down.
Manage all genres of audio: Rock, Classical, Audiobooks, Comedy, Podcasts, etc.
Play MP3s and other audio formats, and never again worry about varying volume.
Record CDs and convert MP3s, M4A, OGG, FLAC and WMA files etc. into other formats.
Create playlists and let Auto-DJ & Party Mode take care of your party.
Sync iPhones, iPods, & MP3 players, converting & leveling tracks on-the-fly.