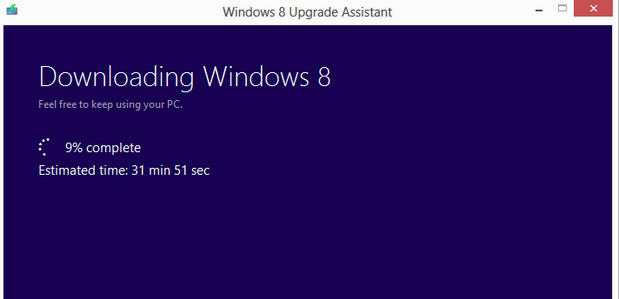 Microsoft has announced that upgrades to its forthcoming Windows 8 operating system will be pegged to just $39.99 (approx £25) for anyone using an existing product.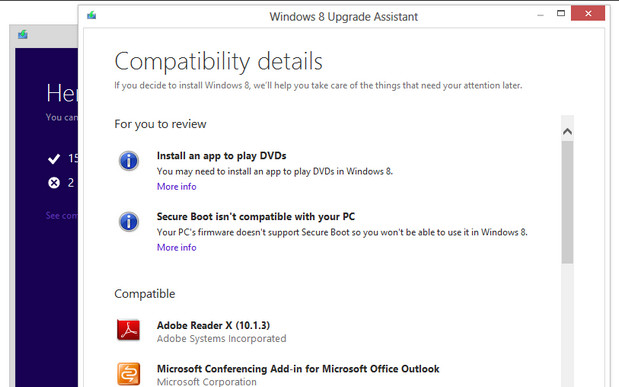 If your system is currently running  Windows 7, Windows Vista or Windows XP, you'll be able to bag a downloadable copy of the top-of-the-range Windows 8 Pro OS at this super-cheapo price – with a free copy of Media Center lobbed in.
Upgraders will be able to use the Windows 8 upgrade assistant wizard to oversee the process – and unearth any pesky incompatibility issues – with a post on the Windows 8 blog explaining which files and settings from previous OS's can be brought over:
You will be able to upgrade from any consumer edition of Windows 7 to Windows 8 Pro and bring everything along which includes your Windows settings, personal files, and apps. If you are upgrading from Windows Vista, you will be able to bring along your Windows settings and personal files, and if you are upgrading from Windows XP you will only be able to bring along your personal files. Of course, if you want to start fresh, you can choose to bring nothing along.
The cut price upgrade offer runs until January 31 2013, with in store physical DVD disc purchases being set at $69.99 (around £45) until that period too.
£25 sounds like a great deal to upgrade to Windows 8 Pro – but that does assume that Microsoft doesn't play silly buggers with the cross Atlantic pricing, of course.