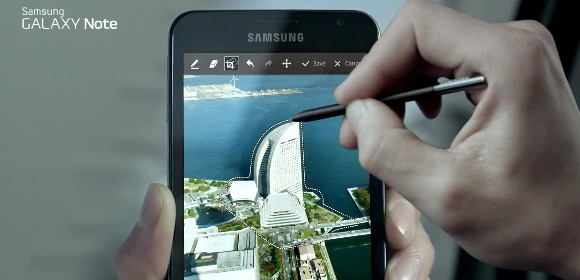 A new study has found that making calls is only the fifth most popular use for smartphones, with users spending twice as much time browsing  the internet on their handsets.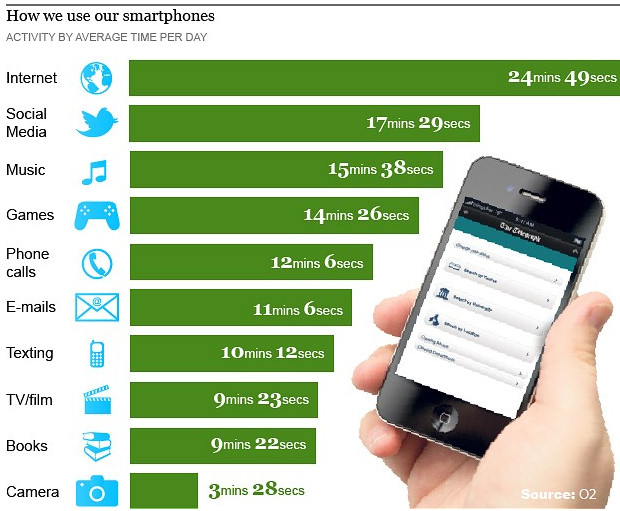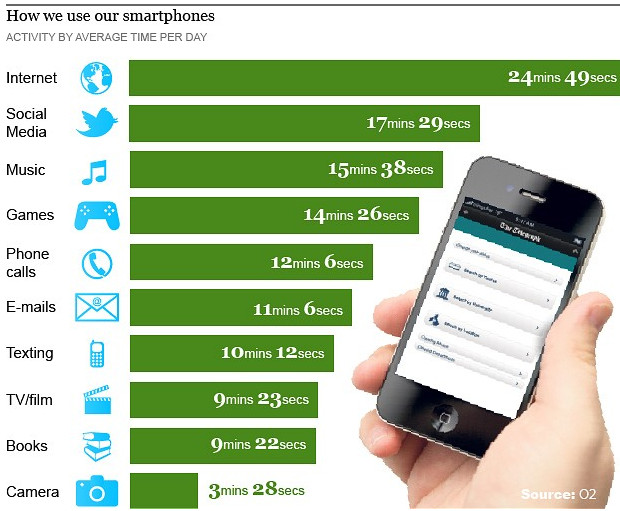 The study by UK network O2 confirmed what most smartphone owners already knew, revealing that users spend an average 24 minutes 49 seconds per day browsing the internet, compared to a mere 12 minutes 15 seconds of chatting on voice calls.
After browsing the web, social media was the second most popular activity  (17 mins), followed by listening to music (15 mins) and playing games (14 mins).
Further down the scale comes writing emails (11m), sending text messages (10 mins), watching TV and movies and reading books (both 9 mins).
When it came to taking photos and videos, that only occupied an average three minutes every day, while 54 per cent said they use their phones as alarm clocks, with 46 per cent making it their primary timepiece, which must be sending some shockwaves through the watch and clock industry.
Commenting on the study, 02 UK's general manager of devices David Johnson said:
Smartphones are now being used like a digital 'Swiss Army Knife', replacing possessions like watches, cameras, books and even laptops.

While we're seeing no let-up in the number of calls customers make or the amount of time they spend speaking on their phones, their phone now plays a far greater role in all aspects of their lives.