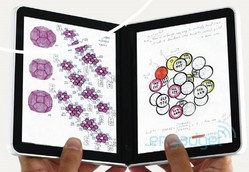 We're more stoked up than a Great Western Railway King Class 4-6-0 steam locomotive when it comes to Microsoft's hotly rumoured Courier tablet/digital journal, so we were well chuffed when more details emerged over the weekend.
Tech site Engadget posted up what it says are a selection of leaked images and a video, and it looks like the device is building up a healthy head of steam – and it's smaller than we expected too.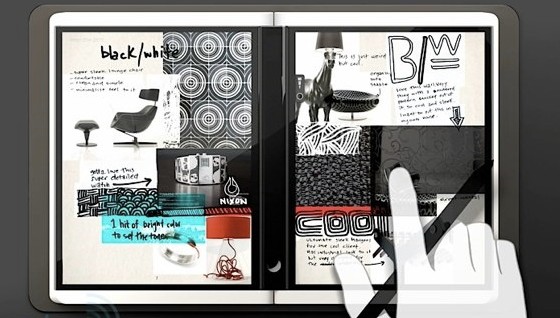 Like a book, but snazzier

With its foldable dual screens and stylus input, the Courier is far more book-like than anything else around, and mixes up elements of a tablet, an e-reader, sketchpad and a netbook.
Reportedly less than an inch thick and a bit bigger then a 5×7 print when folded, the Courier is expected to run the mobile OS Windows Mobile 7 Series, and be powered by an NVIDIA Tegra 2 chip.
Two screen joy
We like the fact that the Courier comes with both stylus and finger control with the twin screens (they may be unfashionable, but for some tasks, a stylus is WAY better than smudging hefty fingers about).
The problem with tablets is that you have to have the things flat on a desk to type on them – and people can easily look at what you're doing.
A 'book' style twin screen tablet looks far more attractive too us, offering more privacy and a more natural way of viewing and interacting with the content.
We want one!
We're finding ourselves pretty excited by what we've seen so far, and the two videos below should give you a better idea of what's on offer.
There's no news about pricing or a release date yet, but it's rumoured to be surfacing some time in the send half of 2010.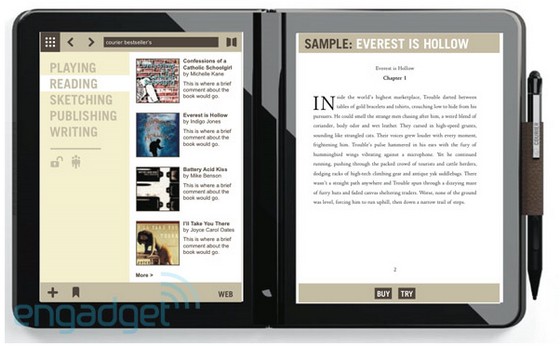 [Via]