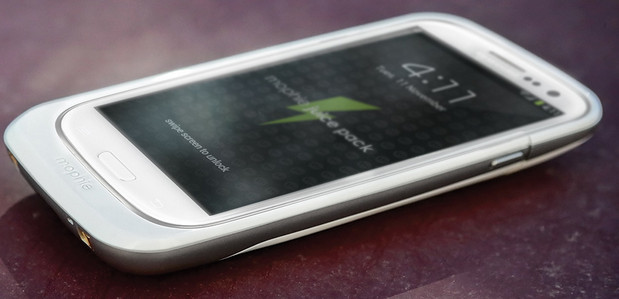 With Samsung's Galaxy S III handset being declared the world's top selling smartphone earlier this month, it's no surprise that some iPhone accessory manufacturers are now looking to get a piece of the Android action.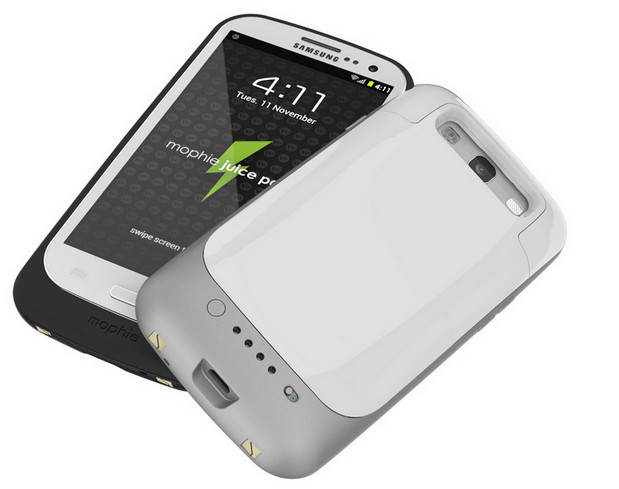 Battery pack dons mophie™ have announced their first product made specifically for an Android device in the shape of a 'juice pack' for the  Samsung Galaxy S III.
Priced at £79.95, the bolt-on pack doubles the battery life and provides some protection for the handset too, although at the expense of making the super-slim phone considerably lardier.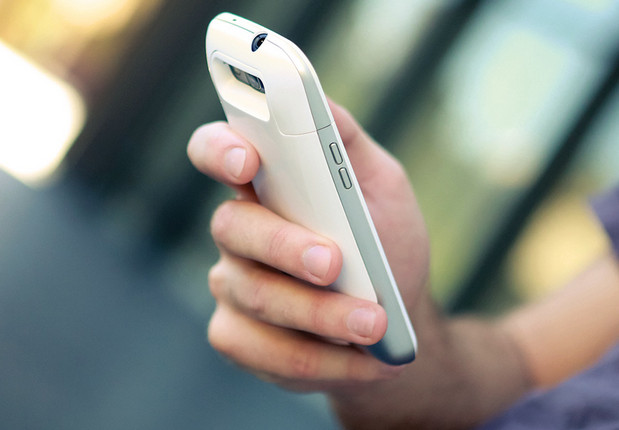 Here's the rundown of the features:
• 100% Extra Battery Life-Packed with a 2300mAh rechargeable battery, users will appreciate up to 9 hours of additional talk time, 11 additional hours of Internet use, 32 hours of audio playback, or 8 hours of video playback
• Custom Design-The ultra-thin, lightweight and low-profile case design provides protection while perfectly complementing the sleek look of the Galaxy S III
• Sync with Ease-A pass-through USB cord allows users to charge and sync without removing their mobile device from the juice pack case
• Charge on Demand-Features an on/off toggle switch that allows for standby and charging mode, giving users the ability to dictate when extra juice is needed
• Battery Status Indicator-An integrated 4 LED status indicator notifies the user of how much battery power is left and displays how much charge time remains when the case is plugged in
More info here: www.mophie.com.