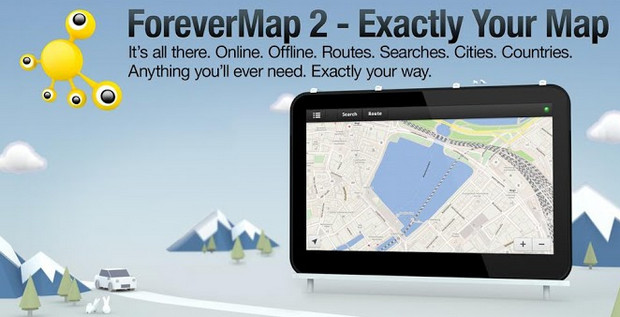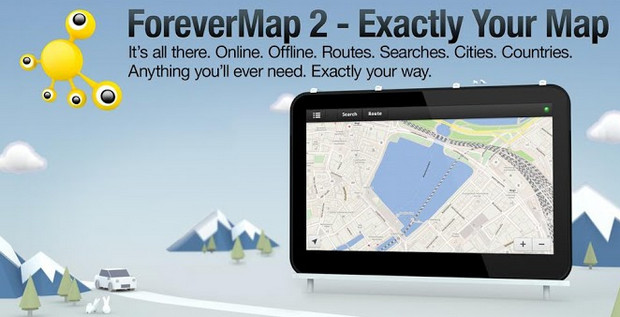 Freshly jogged into Google Play is the Android version of Skobbler's ForeverMap 2, which offers both online and offline viewing with the option to download one entire country included the 69p app cost.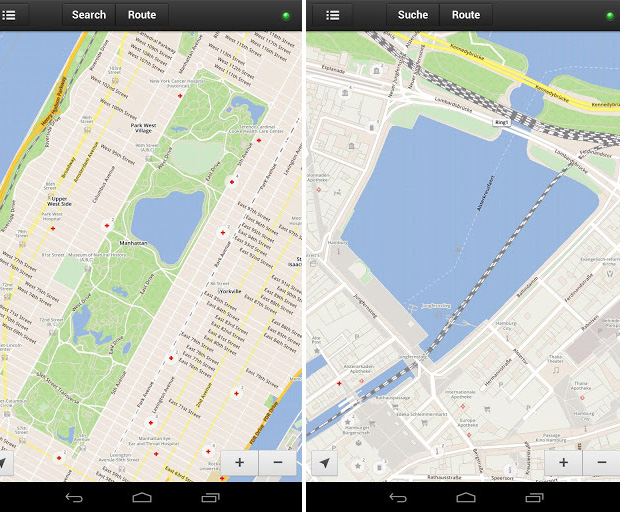 The app utilises OpenStreetMap, the open source mapping project constantly by crowdsourcing, and full map functionality is offered when viewing the maps offline, so users can search for addresses, look for locations, calculate routes and see points of interest.
Co-founder of skobbler, Marcus Thielking was on hand to spread the love:
We believe that our great experience with OpenStreetMap puts us in a unique position to offer modern smartphone and tablet users a powerful alternative to rival map services.

ForeverMap 2 is the most powerful hybrid map solution on the market, allowing users to choose exactly what they want to view and how they want to view it: OpenStreetMap's rapidly growing contributor base, which is closing in on one million users, enables us to provide the most dynamic and accurate solution on the market.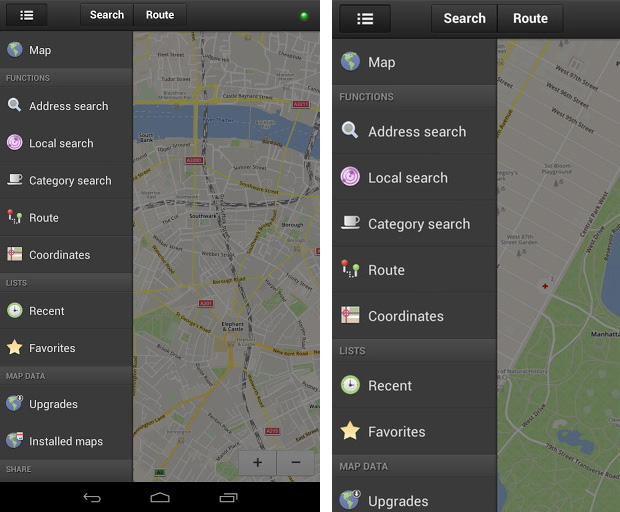 Here's the stand out features:
★ Unlimited online access to worldwide digital maps (requires internet connection) with continuous free map updates
★ Optional installable map upgrades for offline use of city, state, country, continent or worldwide regions (install or uninstall at any time for optimal flexibility)
★ One offline country map for free
★ One of the most advanced map engines out there (skobbler NGx), featuring intuitive map interaction and cutting-edge map visuals
★ A user interface that's fully adapted to your screen – no ugly stretched visuals from bigger or smaller devices
★ Various search modes
★ Map routing for pedestrians and cars
★GPS positioning (requires no internet connection) and WiFi positioning (requires internet connection)
★ An IdeaLog to let us and other users know your feedback and ideas
★ Optional synchronization capabilities with web portal maps.skobbler.com
ForeverMap 2 comes bundles with one country map of your choice as standard, with further offline maps priced at 69p for a city, £1.99 for each  additional country, £3.99 for a continent and £7.99 for the entire chuffing current map of the world.
Once purchased, all maps enjoy "continuous free map updates." Download it from Google Play here.