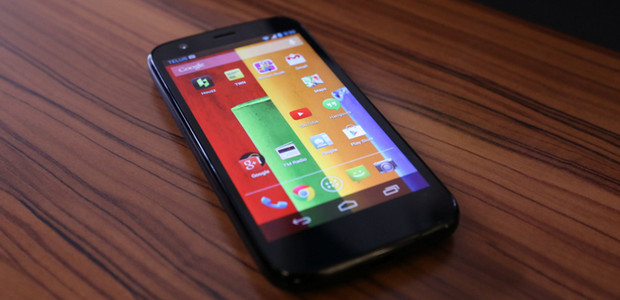 We rate the Motorola Moto G as pretty much the bargain handset of the year, and owners of the Android handset can expect an early Christmas treat in the shape of the delivery of  an Android 4.4.2 KitKat update.
Available in 8GB/16GB, the Moto G packs an embarrassment of riches considering its extremely modest £129/£159 price tag, coming with a generous 1280 x 720, 326ppi display (25 per cent bigger than the iPhone 5s,),  Qualcomm Snapdragon 400 quad-core processor 1.2GHz CPU, 5Mp rear camera with LED flash, 720p video and 1.3MP front cam.
Happily, the camera doesn't stray too far from stock Android, so there's only a few bits of (reasonably useful) features bolted on by Motorola, making this handset an affordable alternative to the equally excellent Nexus 5.
The KitKat update is currently being sent out to all Moto G phones, although you may have to wait a while before you get to soak up the 4.4 goodness.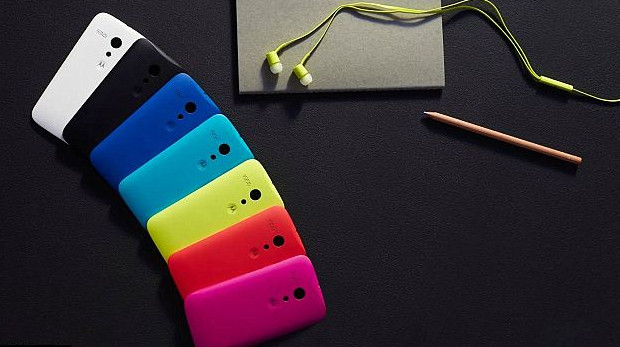 Here's the full changelog of what the update brings:
Android 4.4, KitKat: Android 4.4.2, KitKat, is the latest release of the Android platform. KitKat includes enhancements such as restyled status and navigation bars, a new full-screen mode, color emoji support, improved closed captioning support, stronger security, smarter power use, and more tools and capabilities for better app development.
Phone dialer: Improved the phone app with the ability to look up contacts directly from the dial pad, see and tap frequent contacts, and search your corporate directory easily.
Camera – Focus and exposure: Enhanced the "touch to focus" option with a new circular, on screen control that can be dragged by your finger around the viewfinder to adjust a photo's focus and exposure.
Gallery – Photo editing: Added new photo editing options to the Gallery app including new filter effects, draw on your photos, advanced cropping, and adjustments to color, exposure, contrast and more.
Printing documents and pictures: Added support for printing photos, Google Docs, GMail messages, and other content via Wi-Fi, Bluetooth and hosted services like Google Cloud Print and HP ePrinters.
Hangouts – SMS/MMS support: Incorporated a new version of Google Hangouts that supports integrated SMS/MMS messaging. Hangouts can be set as the default SMS app under Settings > Wireless > Default SMS app.
Accessory: support Added support for Square credit card reader.
Buy the Moto G handset on Amazon now!
Moto G 8GB Sim Free Smartphone – Black

Moto G 16GB Sim Free Smartphone – Black