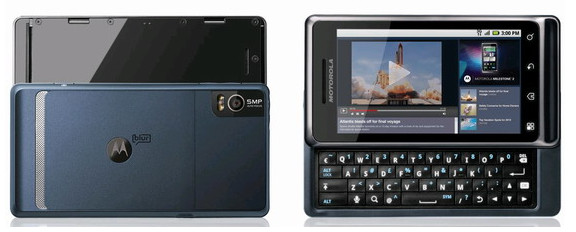 All those Android users who say they like propah hardware QWERTY keyboards should be chuffed to learn that the good ship Motorola Milestone 2 has sailed into a UK dock and is waiting for your orders.
The QWERTY packing handset is available from online retailer Expansys for £379.99 SIM-free, or for absolutely 'free' to people taking out 18/24 month deals with Vodafone  at £30/£35 a month (see price plans below).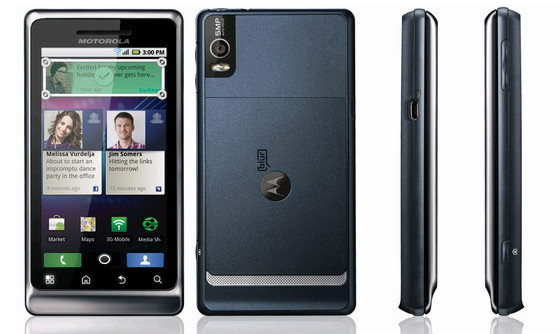 Running Android 2.2 and packing a 1GHz processor, 5 megapixel camera with dual LED flash, 720p video capture and Flash 10.1 support, the handset sports a pull-out QWERTY keyboard for some full on typing action.
There's also a generous 3.7″ TFT LCD multi-touch screen supporting 480 x 854 resolution, 8GB built in memory expandable to 40GB, 802.11n support, 3G mobile hotspot and onboard compass.
Price plans: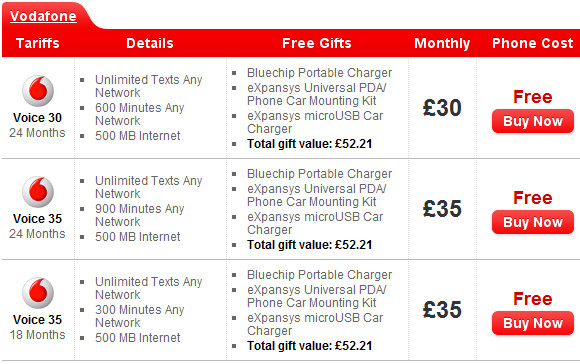 Expansys is also bundling the Milestone 2 with a subsidised SIM if you simply don't have access to those sorts of MASSIVE CASH SUMS, with the Milestone 2 available on a decent Vodafone package for "free" on a 24 month £30 tariff.
Check out the plans here – and the full tech specs of the Milestone 2 have been previous cut & pasted into this page.