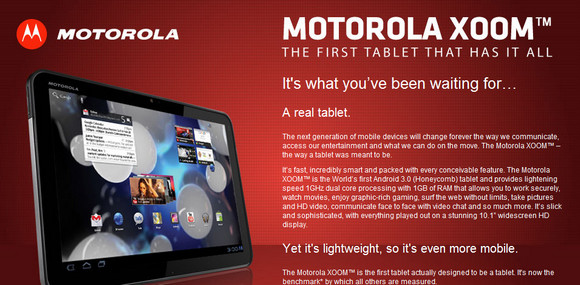 Motorola has confirmed that their Android Honeycomb-based 10.1in Xoom tablet will be shimmying on to UK shop shelves next week.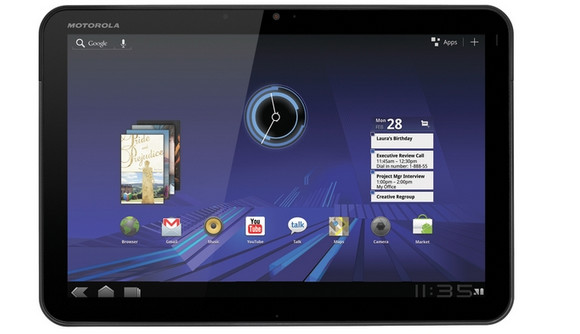 Early reviews
The Xoom tablet has been available in the USA since the 24th February, and has been picking up some fairly positive reviews on the way.
…we've been craving this kind of fast and powerful, ready-for-the-tablet age device.
Hoping the apps appear quickly, the Xoom is fast enough to keep pace and gets our nod over other Android tablets. The iPad is still the better tablet and has thousands of useful, powerful apps that make it more appealing.
TechRadar
Is the Xoom a real competitor to the iPad? Absolutely. In fact, it outclasses the iPad in many ways. Still, the end user experience isn't nearly where it needs to be, and until Google paints its tablet strategy and software picture more clearly, we'd suggest a wait-and-see approach. Honeycomb and the Xoom are spectacular — unfortunately they're a spectacular work in progress.
Engadget
Nonetheless, we're impressed by the XOOM, and by Honeycomb. Neither feels like a compromise, and with the heft of the Android Market behind them, the gap between Android and iOS has narrowed drastically. The XOOM may only be the first Honeycomb slate, but it's a strong start to what's going to be a fiercely competitive race.
Slashgear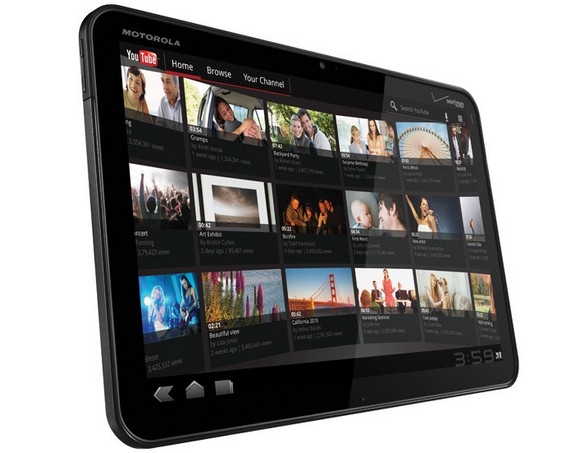 Yours for £499
The Wi-Fi version of the Motorola Xoom will retail for £499 and will be offered for sale through the Dixons Store Group retail chain which includes Dixons, PC World and Currys – the very same people who cocked up the original pricing.
SIM-free versions are also available via UK-based online retailers like Clove and King Of Gadgets.
Also coming up soon is the eagerly awaited launch of the HTC Flyer and the Galaxy Tab 10.1 tablet both of which – to be honest – excite us a little bit more than the Xoom.
[PCWorld]
Specifications for the Motorola XOOM™
OS
Android 3.0 (Honeycomb)
Processor
Nvidia Dual-Core 2 x 1GHz, 1GB RAM
Memory 32GB internal, 1GB DDR RAM
Messaging/Web/Apps
Email (Corporate Sync, Google Mail™, POP3/MAP embedded) IM(GTalk), Webkit with Adobe® Flash 10.1
TV Out
HDMI
Connectivity
HSxPA+ (14.4 Mbs d/l), 802.11n, USB 2.0, 3.5mm
Camera
5MP with dual LED flash
Video
Capture 720p/Playback 1080p/Streaming
Audio
Dual rear facing speakers, AAC, AAC+,AAC+ Enhanced, AMR NB, MP3, WMA v9
Webcam
2MP front facing
Battery
3250mAh Li-ion, 3.5 hour charge time
Band Modes
Wifi 802.11/b/g/n, WCDMA 900/2100, GSM 850/900/1800/1900, HSDPA 14.1 Mbps, EDGE Class 12, GPRS Class 12, eCompass/aGPS
Gyroscope
3 axis
Weight
730g
Dimensions
167x249x12.9mm
Display
10.1", 1280×800
TT/SB Time
10 hours continuous video playback