While everyone's been getting all excited by the likes of the Panasonic Lumix LX5, Canon PowerShot S95 and the Olympus XZ-1, Nikon have been busily trying to conjure up their own answer to these attractive, high end enthusiast compacts, and they've responded with the Nikon Coolpix P300.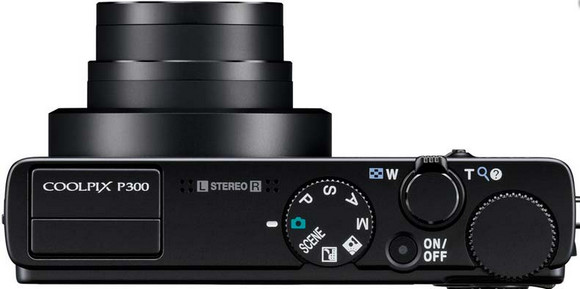 Fast lens
Packing a "specially crafted" NIKKOR lens offering a 4.2x zoom starting at a wide 24mm up to 100mm with a speedy f/1.8 aperture, the P300 comes with 12.2 megapixel back illuminated CMOS image sensor and built in image stabilisation.
Around the back there's a 3 inch, 912k dot monitor, with the ISO range running from 160 up to 3200, and there's a full range of shooting modes, including Aperture Priority (A), Shutter Priority (S) and Full Manual (M) Control.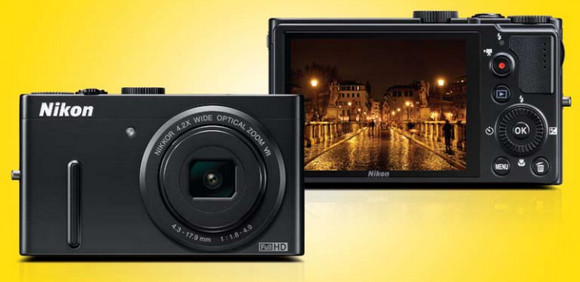 Cheaper but without RAW
Measuring a boxy 103 x 58.3 x 32mm, the compact snapper comes with a new easy panorama mode (rather like what we've already seen on Sony's compact cams), creative filters and a built-in HDR mode, plus full 1080p HD movie recording.
There's no RAW recording onboard though, which is a disappointment, but we guess that's helped keep the price down to a Canon S95-undercutting $329, with the camera cited for a March 2011 release.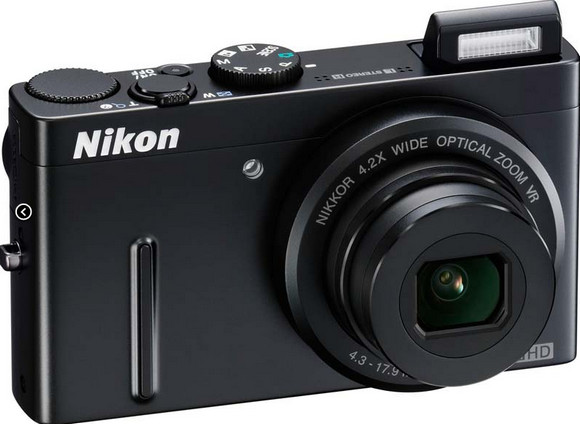 The specs:
COOLPIX P300- Specifications
Effective pixels 12.2 million pixels
Image sensor Type: 1/2.3-in. type CMOS with active cell array; Color filter array: RGB filter; Total pixels:Approx. 12.75 million pixels; Recording pixels: Approx. 12.00 million pixels (4000 x 3000)
Lens NIKKOR lens with 4.2x optical zoom; Focal length: 4.3-17.9 mm; Aperture: f/1.8-4.9; Lens construction: 7 elements in 6 groups
Focus range (from lens) Normal shooting: approx. 30 cm (1 ft.) to infinity (at wide angle setting), approx. 60 cm (2 ft.) to infinity (at telephoto setting); Macro close-up mode: approx. 3 cm (1.2 in.) to infinity (at wide-angle setting), approx. 30 cm (1 ft.) to infinity (at telephoto setting)
Monitor Size: 7.5 cm (3-in.); Number of dots: Approx. 921k-dot; Type: TFT LCD monitor; (Acrylic) cover: Anti-reflection coating, antifouling and water-repellent coating
Storage media Internal memory (approx. 90 MB), SD/SDHC/SDXC memory card*2 (exFAT compatible, UHS not compatible)
Vibration Reduction (VR) Lens shift vibration reduction (still image and movies)
ISO sensitivity ISO 160, 200, 400, 800, 1600, 3200 (4000 x 3000), Auto (ISO 160 to 1600), Fixed range auto (ISO 160 to 400, 160 to 800)
Interface Hi-Speed USB/PictBridge
Power Sources Rechargeable Li-ion Battery EN-EL12 (1050 mAh), AC Adapter EH-62F (option)
Battery life Approx. 240 shots with EN-EL12 battery
Dimensions (WxHxD) Approx. 103.0 x 58.3 x 32.0 mm/4.0 x 2.3 x 1.3 in. (excluding projections)
Weight Approx. 190 g/6.7 oz. (including battery and SD memory card)
Movie HD 1080p: 1920 x 1080 (30 fps), HD 720p: 1280 x 720 (30 fps), VGA: 640 x 480 (30 fps); HS movie 15/60/120 fps, no sound)
Supplied accessories Camera Strap AN-CP19, Rechargeable Li-ion Battery EN-EL12, Charging AC Adapter EH-69P [NEW], USB Cable UC-E6, Audio Video Cable EG-CP16 and ViewNX 2 CD-ROM
Optional accessories Rechargeable Li-ion Battery EN-EL12, Charging AC Adapter EH-69P [NEW], USB Cable UC-E6, AC Adaptor EH-62F, Battery Charger MH-65 and Audio Video Cable EG-CP16
And here's the full frothy press release:
Today, Nikon Inc. announced the new COOLPIX P300, Nikon's first compact digital camera to feature a super-fast Wide-Angle 4.2x Zoom-NIKKOR glass lens (24mm-100mm, 35mm equivalent) with a maximum aperture of f/1.8 for capturing stunning, tack-sharp images and Full HD (1080p) video in a variety of lighting conditions.

In addition to the widest aperture NIKKOR lens ever seen in a Nikon COOLPIX camera, the P300 also comes equipped with a 12.2-megapixel backside illumination CMOS sensor as well as a complement of other Nikon core technologies designed to prevail in even the most challenging light.

Created for the photo enthusiast who seeks creative control but will not compromise image quality for portability, the versatile P300 features manual controls, Optical Vibration Reduction (VR) technology, and ISO sensitivity up to 3200. These features help create low noise images and faster shutter speeds, which minimize motion blur in low-light conditions like night portraits, even when handheld.

"The COOLPIX P300 reflects decades of optical experience and NIKKOR heritage that culminate to create this exciting compact camera offering for users yearning for more creative freedom,"  said Bo Kajiwara, director of marketing, Nikon Inc.  "The P300 is an excellent choice for the photographer who is looking for a compact camera with all the manual controls and advanced features that challenges them to take their creativity to new heights."

Stunning Image Quality in Low-Light Conditions

Demanding low-light conditions and creative barriers are no match for the new COOLPIX P300. Superior image quality in low-light settings is achieved because of the P300's powerful combination of a 12.2-megapixel CMOS sensor, high ISO sensitivity, and the fast wide-angle f/1.8 lens.  The CMOS sensor in the P300 is designed so that each pixel receives light more efficiently for superior performance.

ISO performance of up to 3200 helps to ensure that images have low noise and amazing clarity while the wide aperture increases the amount of available light to the sensor. Nikon's EXPEED C2 image processing engine also participates in this phenomenal feat, enhancing overall speed and performance to deliver images that burst with vivid clarity and color.

Taking Creativity to New Heights

Designed to give users even more creative freedom in a compact body, the P300 comes equipped with several features commonly found in D-SLR cameras such Aperture Priority (A), Shutter Priority (S) and Full Manual (M) Control. Easily accessed through a top mounted control wheel, users are able to capture images missed by other cameras, while obtaining a desired look and feel to images by creatively adjusting shutter speed, depth of field, white balance and other settings.

Users can also apply special effects to colors, and filter effects such as a cross screen or fisheye lens. The P300 also includes Nikon's new Easy Panorama mode, to simply create vertical or horizontal panoramic shots automatically in-camera.  Users can quickly and easily apply these settings, as well as review and share photos on the P300's high resolution 921,000-dot, 3-inch LCD screen.

The new COOLPIX P300 also features several improved scene modes including Advanced Night Portrait mode, Night Landscape mode, and Backlight high dynamic range (HDR) mode. When Advanced Night Portrait mode is engaged, the camera captures the essence of night scenes by combining multiple background shots along with a subject flash shot. In Backlight HDR mode, the P300 combines multiple shots at different exposures while Night Landscape mode combines multiple shots taken with a faster shutter speed for reduced noise and improved tonal range throughout the photo.

While image quality and low-light shooting are main facets of the COOLPIX P300, the camera also has incredible video capabilities. The P300 records high quality Full HD 1080p movies at 30 frames-per-second (fps) with autofocus, stereo sound and the ability to use the optical zoom.

With the P300, users will be able to easily access the camera's video controls through its one-touch operation. Additionally, the Special Effects mode and a Creative Slider mode will allow ever more creative freedom when recording both movies and still images. Users can also adjust the recording speed of their movies to apply slow motion or high-speed special effects.

Pricing and Availability

The COOLPIX P300 will be available beginning March 2011 and will retail for $329.95* MSRP and will be offered in black.