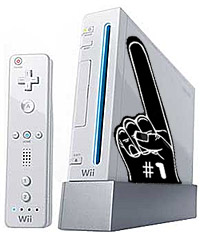 It's been a firm favourite in the Wirefresh offices for years, and we've spent untold hours waving our Wii controllers around in the air, so it comes as no surprise to find that Nintendo's Wii gaming console is now the fastest selling console in UK history.
Independent performance and sales tracking bods, Chart Track-GfK, have rummaged through the figures and discovered that the Wii has now sold more than six million units in the UK since launching on 8 December 2006.
That figure of six million kerchings in three years makes Wii the fastest selling video game console ever, and the quickest ever to hit the six million units mark.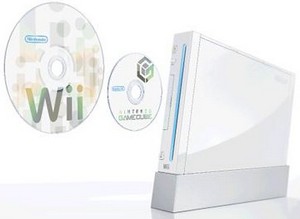 "With its inclusive, family friendly and fun nature, we're very pleased Wii seems to have captured the imagination of over six million families across the UK and reached such a landmark sales figure in such a short space of time", purred and PR'd David Yarnton, general manager at Nintendo UK said.
"We'll work even harder to ensure that the interest in Wii stretches over months and years, appealing to people of all ages and gaming experience," he added, pretending not to notice reports that Wii sales are down 43 per cent quarter on quarter since 2008.