We were pretty keen on the Google Docs-syncing desktop app NoteSync when we reviewed it back in April, and the developers have now released their NoteSync for Android app.
The app features two full two-way sync with Google Docs, with the ability to sort notes chronologically and alphabetically.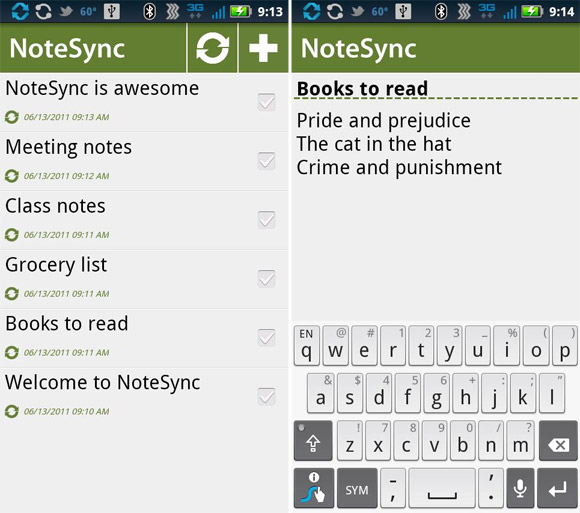 It's possible to email notes to friends and colleagues, with off-line storage support letting you read your documents when you're deep down in the Northern Line.
NoteSync for Android also packs international language support, changeable font size and automatic sync, and is also compatible with Android tablets.
Here's the developer's blurb:
NoteSync automatically synchronizes your notes with your Google Docs account.
NoteSync is the fastest, easiest way to take notes and have them automatically synced with your Google Docs account.

With NoteSync you can take your notes quickly on your phone and view/edit them on your computer or any internet connected device. You can even create notes on the web in Google Docs and have them show up on your Android device.

Since NoteSync uses your existing Google Docs account your notes are automatically backed up and you don't need to sign up with any extra service providers or remember any additional passwords.

The 2 main advantages NoteSync has over the official Google Docs app from Google is that the note taking process is much faster and your notes are accessible even when you are offline.
NoteSync for Android is now available in the Android Market for $0.99 or £0.60.