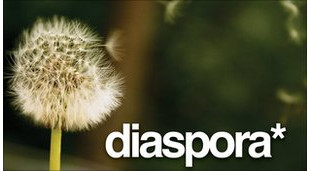 Diaspora, an open source open alternative to the monstrously popular social networking site Facebook is set to launch on 15th September.
Describing itself as a "privacy-aware, personally-controlled, do it all, open source social network", the Diaspora project has been driven by four impossibly fresh-faced New York students – three computer scientists and a mathematician – who have so far raised $200,000 (£140,000) in funding.
Sept 15th launch
Writing in their blog, the team sound chuffed with their work thus far: "We have Diaspora working, we like it, and it will be open-sourced on September 15th," they wrote on their blog.

We are spending a good chunk of time concentrating on building clear, contextual sharing. That means an intuitive way for users to decide, and not notice deciding, what content goes to their coworkers and what goes to their drinking buddies. We know that's a hard UI problem and we take it seriously.

The publicity and money that you have given us has let us work with great designers like Janice Frasier, through her new program LUXr, whose constant reminders that we are not the user have kept us honest and focused. Pivotal Labs has also helped us prioritize, and we have pushed back more technical features like plugins and APIs in favor of simple and high value features. Our original goals remain the same, and these features are still in our timeline.
Open source
The  September release will be to "open-source" Diaspora, so that the underlying code will become available for anyone who fancies having a rummage around or getting stuck in and altering it.
With Facebook's long history on dubious privacy lapses, we'll be watching the development of this new rival with interest, although it would seem that they've got a mountain to climb.
We'll be signing up either way. How about you?
Diaspora: Personally Controlled, Do-It-All, Distributed Open-Source Social Network from daniel grippi on Vimeo.