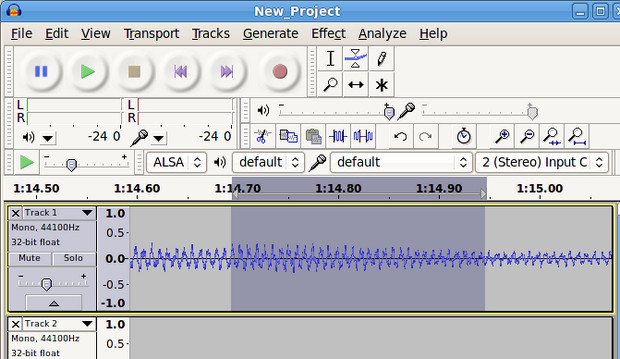 Our favourite, open-source sound editing program, Audacity, has just enjoyed a timely upgrade, taking the freebie program up to version 2.0.
The latest iteration looks much as the last version – fans of eye candy-tastic interfaces should jog on here –  but underneath the hood there's been "dozens of new features" introduced.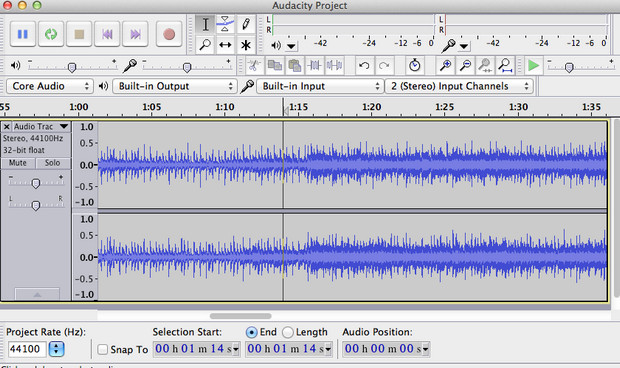 According to the developers, the major changes include:
Many effects significantly improved, especially Equalization, Noise Removal and Normalize. Vocal Remover now included plus GVerb on Windows and Mac. VAMP analysis plug-ins now supported.
Improved label tracks with Sync-Lock Tracks feature in the Tracks Menu. Multiple clips per track. Tracks and selections can be fully manipulated using the keyboard. Many more keyboard shortcuts.
New Device Toolbar to manage inputs and outputs. Timer Record feature. New Mixer Board view with per-track VU meters.
Automatic Crash Recovery in the event of abnormal program termination.
Fast "On-Demand" import of WAV/AIFF files if read directly from source. FLAC now fully supported. Added support for optional FFmpeg library for import/export of AC3/M4A/WMA and import of audio from video files.
Audacity is available for multiple platforms including Windows, Mac and GNU/Linux now.
Head over their website and bag yourself a copy of Audacity 2.0 now!