Palm has posted a smaller-than-expected loss in its first quarter results, with sprightly Pre sales forming the "vast majority" of the 823,000 phones shifted.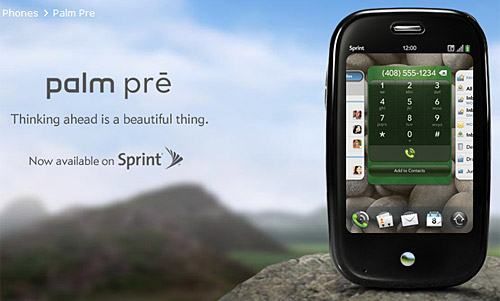 The figures paint a rather confusing figure for investors. Palm said it had unadjusted losses of $168m for the last three months, with revenues plummeting 82% down to $68m from the same period last year.
However, once the figures are adjusted to take in one-time costs, Palm's losses of just $13.6m on revenues of $360 put the company ahead of Wall Street expectations.
Palm chief executive Jon Rubinstein was on hand to get a-spinnin' for wavering investors:
We're making significant progress with Palm's transformation, and our culture of innovation is stronger than ever. We're launching more great Palm WebOS products with more carriers, and turning our sights toward growth.
Goodbye Windows Mobile
The next six months will prove crucial for Palm, who have gambled their future on their new webOS mobile operating system – so much so that they have just announced that they'll be abandoning all development on their Windows Mobile handsets.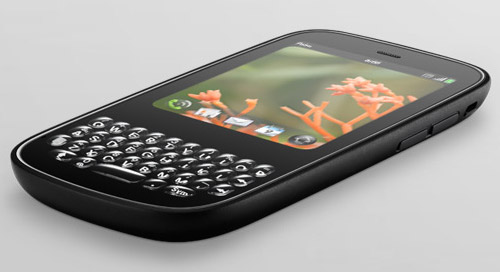 Palm Pixi
The company recently announced a second webOS handset, the superslim budget Palm Pixi which garnered a fairly positive early response from pundits.
Expected to shift for around the $100 mark with a 2-year contract in the States, the Pixi packs most of the Pre goodness, although with a smaller 320 x 400 pixels screen, a slower CPU and no Wi-Fi.
There's a gesture area underneath the screen, onboard GPS, 8GB (non removable) storage and a 2MP camera with flash.
Where's the Pre?
Although Palm remains a strong brand in America, it would seem that a strong performance in markets outside the US is becoming more and more essential for Palm's survival.
Over here in Europe, we're still waiting for the Pre to arrive, months after it was released in the US. We were teased with a hands on preview earlier this week, but the company has yet to commit to a firm release date – something that can't be pleasing Bono and the gang at big Palm investors, Elevation Partners.