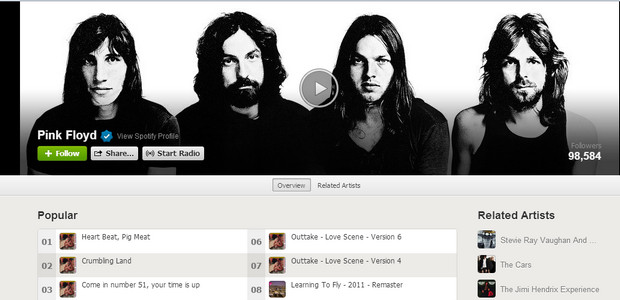 Their fans have been waiting for this to happen for a very long time indeed, but now Pink Floyd have finally put their entire catalogue on to the Spotify music streaming service.
The band invited fans to 'unlock' their music collection on Spotify by streaming their Wish You Were Here track one million times over the weekend – and the fans duly obliged.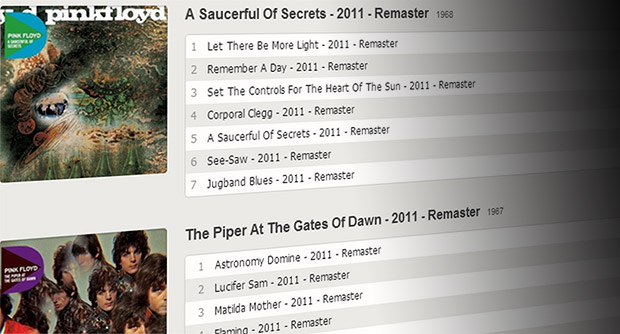 There's now a feast of digitally remastered Pink Floyd albums ready and waiting for your listening pleasure.
If you're new to Pink Floyd, we'd suggest you start off Dark Side Of The Moon, then give Wish You Were Here a listen and then trawl through their earlier psychedelic material. or just click randomly – there's loads of good stuff in there (and a few turkeys, natch).
Get listening to Pink Floyd now by clicking here.