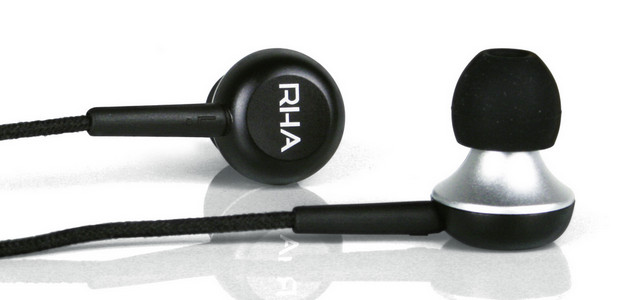 Built and designed by a Scottish audio company, the RHA MA-350 earphones are a strong, home-grown alternative to the popular Soundmagic E10 budget in-ears.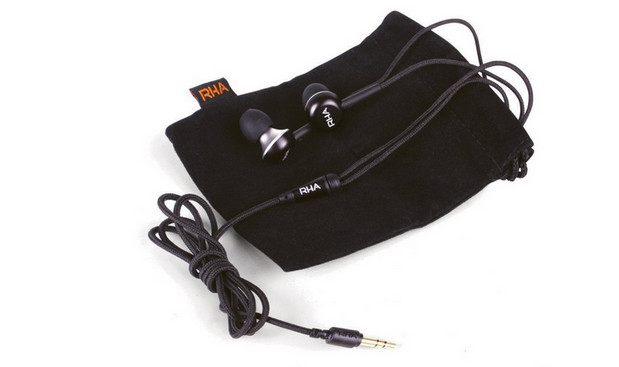 Hewn out of aluminium and looking like they cost more than their diminutive £30 price tag, the MA-350s have an unusual, 'aerophonic,' trumpet bell-like design, with a fabric woven cable that claims to eliminates tangling and prolong cable life.
There's the usual selection of three sizes of silicone tips to provide a good fit and provide effective noise isolation, and a little carry bag is provided.
The earphones are driven by RHA's 10mm Mylar drivers which produced a reassuringly solid sound, with a well balanced mid and treble, and a decent enough bass end (although low end freaks may want to look elsewhere).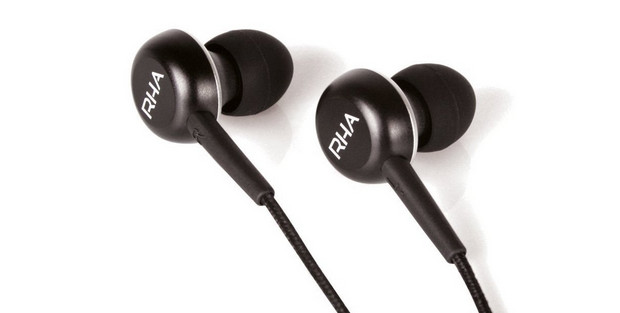 The sound was dynamic, crisp and punchy, although the MA-350s really did benefit from a period of 'running in' – at first we found the sound harsh and bass-light, but things seemed to settle down after a few hours.
We still managed to get the cable tangled up, and the braided wire seemed to transmit a lot of physical noise to the earphones too if we were on the move.
Despite these minor niggles, these headphone represent fantastic value and we have no hesitation in recommending them.
SoundMagic E10 ratings


 – Build


 – Sound Quality


– Value for money


 – Overall
But them on Aamazon: RHA MA-350 Aluminium Noise Isolating In-Ear Earphones – 3 year warranty
RHA MA-350 Aluminium Noise Isolating In-Ear Earphones specs:

RHA provide a 3 Year International Warranty as standard.

– Custom 10mm RHA speaker for perfectly balanced response across frequency range
– Fabric woven cable eliminates tangling and prolongs cable life
– 3 Year International Warranty
– Three pairs of silicone tips (S/M/L) for the perfect fit
– 3.5mm gold plated connections and carry case
– 1.2m copper cable with fabric braiding for durability
– Designed and engineered in the UK

Specifications 
Drivers – 10mm mylar
Frequency range – 16-22,000Hz
Impedance – 16ohms
Rated/max power – 3010mW
Sensitivity – 103dB
Cable – 1.2m Fabric Braided
Connections – 3.5mm Gold Plated