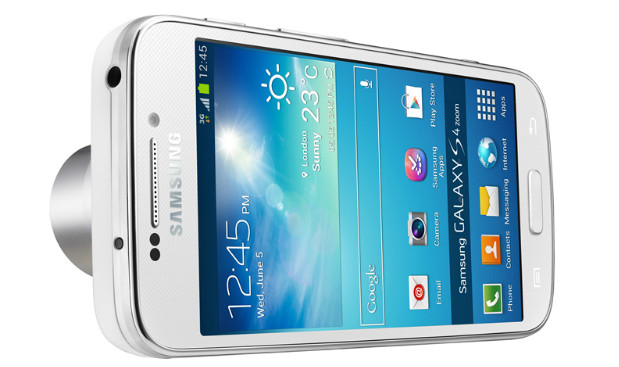 If you've ever ever wondered what you'd get if you crossed a Galaxy S4 smartphone phone with a pretty decent camera, then wonder no more, as Samsung has announced the Galaxy S4 Zoom. It's a phone! It's a camera! It's a phomera!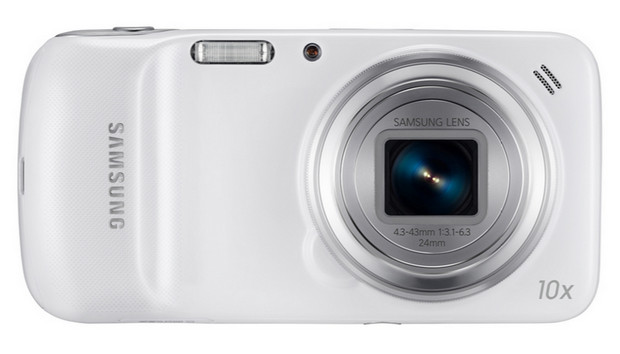 The 16-megapixel Galaxy S4 Zoom runs on Android 4.2 Jelly Bean, and provides a heady mix of a top of the range smartphone merged with a powerful digital camera.
The camera part  sports a 10x optical zoom covering an impressive range of 24mm to 240mm (equiv) at a modest F3.1-F6.3 aperture, backed by optical image stabilisation,  a Xenon Flash and over 24 camera shooting modes to choose from.


The phone is fairly loosely based around a Galaxy S4, offering a dual-core 1.5GHz processor (this varies by region), a 4.3-inch qHD Super AMOLED display, 8GB internal storage, 1.5GB RAM, and a 2330mAh battery.
There's also a front-facing 1.9-megapixel camera for video chats, plus a  microSD  slot (providing up to 64GB extra storage), and a slew of connectivity options including NFC, Bluetooth 4.0, 4G LTE,HSPA+ 21Mbps, 3G, and Wi-Fi a/b/g/n 5GHz.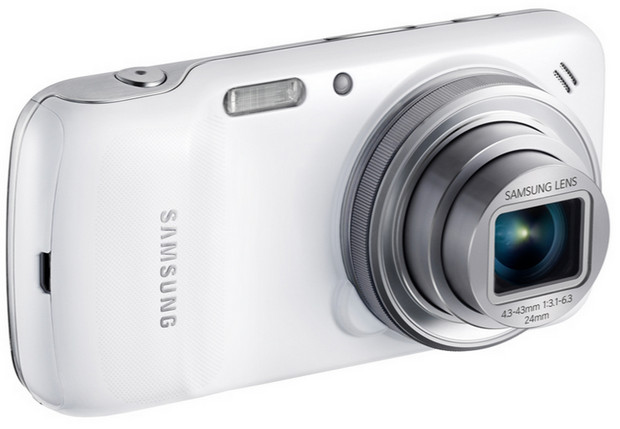 As per usual, the Galaxy S4 Zooom comes with all the usual Samsung software gubbins,  including S Voice, S Translator, Group Play, Story Album, Samsung Link, and Samsung ChatOn.
Price and availability details have yet to be announced.