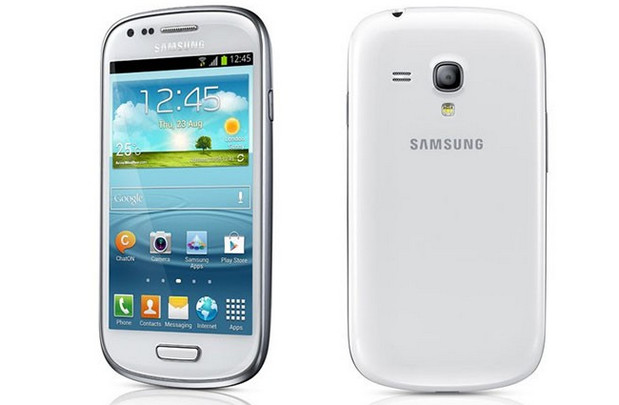 If Samsung's Galaxy S3 is proving too much of a man-sized handful for your tastes, the Koren uber-tech-giants are releasing a shrunk down version which will be parking in the UK on November 8th.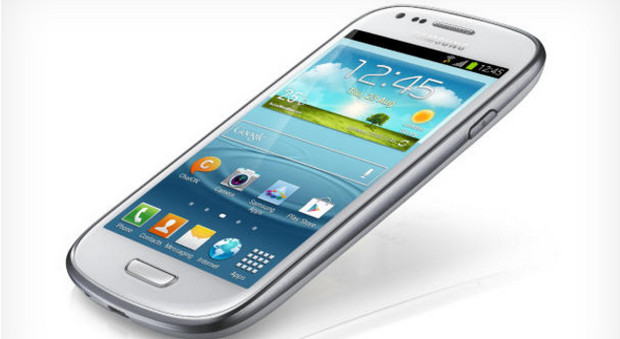 They call it Samsung Galaxy SIII Mini but it's still a bit of a behemoth compared to some smartphones, strutting  a generous 4-inch, WVGA super-AMOLED screen with a 800 x 480 display.
The dual-core smartphone sports a modest 5MP camera and rocks down the street whistling along to a  4.1 Jelly Bean OS tune.
The phone comes with Samsung's video and games doo-dahs, plus 50GB of free Dropbox storage for two years
Phones4U was the first to break cover with pricing details, announcing that it was already taking pre-orders, with the pint sized Galaxy available for free on contract for £25 upwards.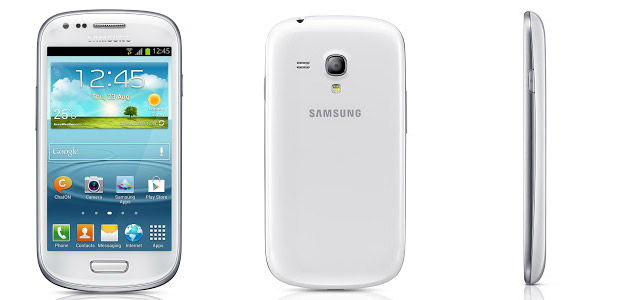 Here's the PR waffle:
UK LAUNCH DATE ANNOUNCED FOR SAMSUNG GALAXY S III MINI

New addition to Samsung's Galaxy portfolio to hit shops on the 8th November with a range of free content

1st November 2012, London, UK – Samsung Mobile UK today announced that the Galaxy S III Mini, a compact version of its flagship smartphone, the Galaxy S III, will be available in the UK from Thursday 8th November with free content, including The Sims 3 and Bejewelled 2.
The stylish and compact design offers a comfortable grip and an impressive 4.0-inch AMOLED screen, allowing people to enjoy a fantastic range of features such as Chat On, Buddy Photo Share, Social Tag and the Official Top 40 Charts app.

Simon Stanford, Vice President, Telecommunications & Networks, Samsung UK and Ireland said: "Our latest addition to the Galaxy portfolio, the Galaxy S III Mini brings the high performance, intuitive ease-of-use and nature-inspired design of the Galaxy S III in a new elegant yet compact form. Following the massive success and popularity of the Galaxy S III and all its features, we are confident customers will enjoy the Galaxy SIII Mini when it hits the shelves on the 8th November."

The Galaxy S III Mini is powered by Android™ 4.1 (Jelly Bean), the latest version of the world's most popular smartphone operating system, benefitting from fast, fluid and smooth graphics along with a new Google Search™ experience featuring Google Now™.

Packed with the key features that have made the Galaxy S III, one of this years' most sought after smartphones, including intelligent technology designed to make interacting with the phone natural and intuitive, this compact version features the ability to understand human gestures, S Voice; which provides customised commands as well as Direct Call which allows customers to automatically call that person simply from the motion of lifting the phone to their ear collate to make an efficient and natural user experience.

In addition, the Galaxy S III Mini gives customers access to the Samsung Video and Games Hub, as well as a 50GB Dropbox which is free for two years. Smart Stay and Best Photo features are also provided, helping to capture the prefect shot when using the 5 mega pixel camera.
The Galaxy S III Mini will be available to buy in the UK across all major networks, key high street and out of town electrical retailers and online retailers from 8th November.