We're huge fans of Google's Nexus 7, and it seems that there's no shortage of consumers sharing our heart shaped feelings for the wee beastie, with Asus claiming that almost a million units tablets a month are shimmying off the shelves.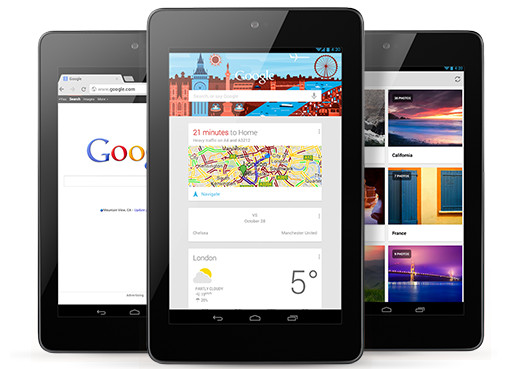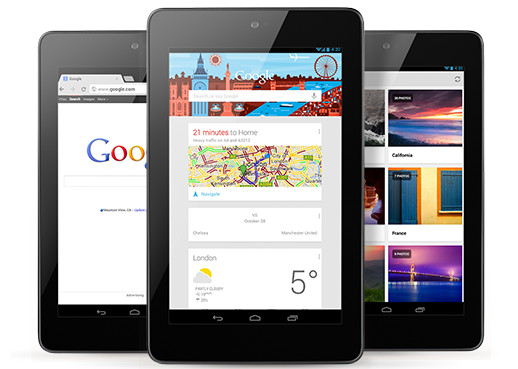 We've been using the 16GB more or less since it launched and it's quickly become an essential part of our everyday computing experience, being the perfect size for web browsing, watching movies, streaming music or a bit of gaming .
Up until now, Google, and the tablet's maker Asus have kept Mum about sales figures, but Asus chief financial officer David Chang spilled the beans to the Wall Street Journal on Tuesday.
At the beginning, it was, for instance, 500K units a month, then maybe 600, 700K. This latest month, it was close to 1 million.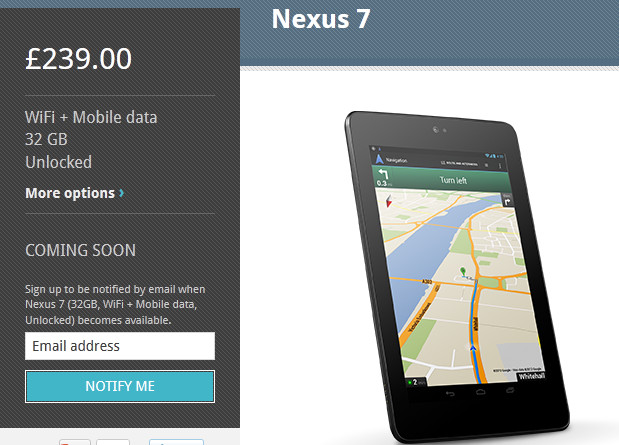 The Nexus 7 picked up a slew of veritably frothing reviews when it was released, originally in 8GB and 16GB flavours.
Last week, Google refreshed the mix, adding a new 32GB (3G optional) version into the mix, while keeping the prices refreshingly low.
The 16GB Wi-Fi only baseline model now retails for just £159, while the 32GB goes for £199 (Wi-Fi only) and £239 (Wi-Fi/3G). A bit of a baaaaaargain as George the Greengrocer might say. Or not.
Of course, the Nexus 7 will come under increased pressure now that Apple has belatedly rocked up into the small tablet market with its iPad Mini, but despite the shiny, shiny appeal of Apple's delicious looking product, some  consumers may think twice when they note the substantially higher prices.
[http://www.google.co.uk/nexus/7/]