Spotify is pushing hard to get more subscribers to their music streaming service by offering a free seven day trial of the premium service.
Premium benefits
The premium version of the service lets you stream any of the 10 million or so songs to the Spotify mobile app and create offline playlists of up to 3,333 songs for those 'stuck in a very long tunnel' moments.
Spotify Premium also supports downloading and enhanced sound quality with some exclusive content on offer.
"Hi! I'm the annoying twerp from Spotify!"
Best of all, premium users are spared the incredible annoying adverts which seem to crop up with growing regularity for cheapskates using the free version, which now gives access to just 20 hours listening a month.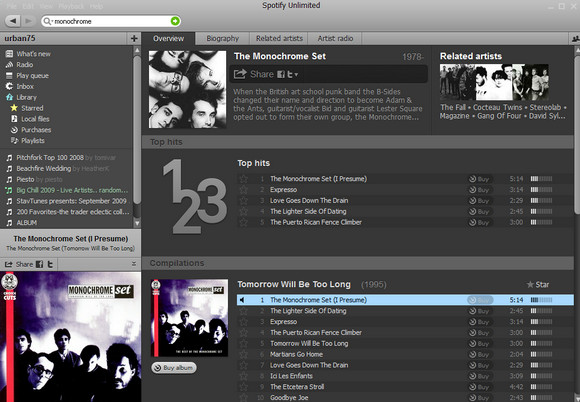 Let's twist again
There is a twist to the offer though. Unless you cancel your account before the end of the seven day trial, you'll automatically be signed up and charged for one-month's access.
The premium service currently slaps users down to the tune of £9.99 a month, but if you don't need the mobile functionality, Spotify Unlimited may prove a better deal for £4.99.
To sign up to the seven-day trial, thrust your mouse pointer in the direction of: www.spotify.com/uk/freetrial.