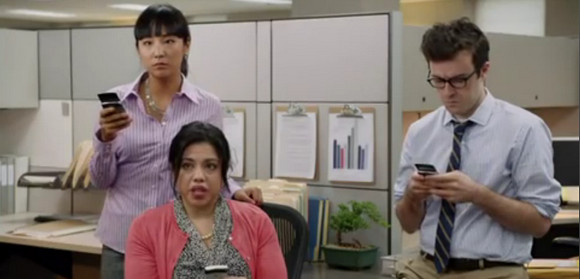 We don't usually associate AT&T and Blackberry with the concepts of 'fun' and 'amusing promos,' but their new video for the Blackberry Torch smartphone actually managed to raise a smile in the battle-hardened offices of Wirefresh.
It seems to be striking a chord with others too, with the video rapidly gaining 'vital' status online.
Here's how the video is described. it doesnl;t sound very funny, so we suggest you skip straight to the clip below:
Spot opens to a group of men and women gathered in the office. Everyone has the 4G Blackberry so they can do more faster.

The boss tells each person something specific to do like post a YouTube video, update a fantasy team, play a game, check in to Foursquare, and rock out to Pandora. On AT&T the Blackberry Torch moves at the speed of 4G.