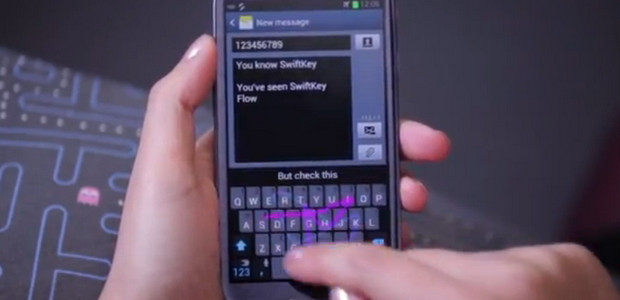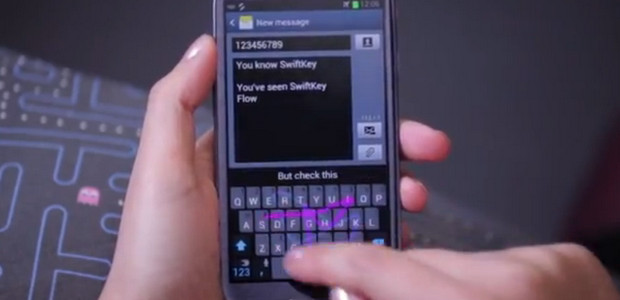 We've never found a virtual keyboard better than SwiftKey on any platform, and it looks like it's going to get a whole load better as the company show off a new feature they've named, " Flow Through Space".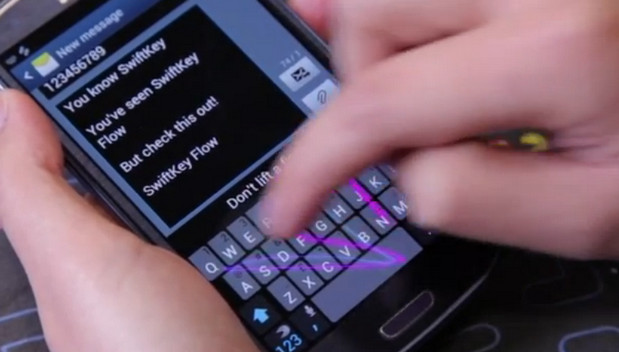 A new video shows off a beta version of their updated app, with the  Flow Through Space feature allowing users to type whole phrases and sentences without lifting their finger off the screen – all that's needed is a gesture through the space bar after each word.
If you've never used SwiftKey before we really can't recommend it enough, with the app already mightily impressing us with its near-psychic next-word predictions and neat keyboard layouts.
The Android keyboard market has heated up recently, with Google introducing their own Android 4.2 Jelly Bean keyboard and arch-rivals Swype fighting their corner, but we have to say that this latest version of SwiftKey looks to have them beat.
Check out the video below and see what you think:
The official beta release is expected to appear soon, but sadly for Apple users, it's unlikely to show up any time soon in the App Store.