Currently fanning the flames of the pre-launch hype is T-Mobile USA who are busy teasing us with nuggets of information about their upcoming Android G2 handset.
The successor to the G1, the very first Android phone, the new phone is being billed as delivering, "tight integration with Google services" and "breaking new ground as the first smartphone designed to run at 4G speeds" on T-Mobile's new HSPA+ network."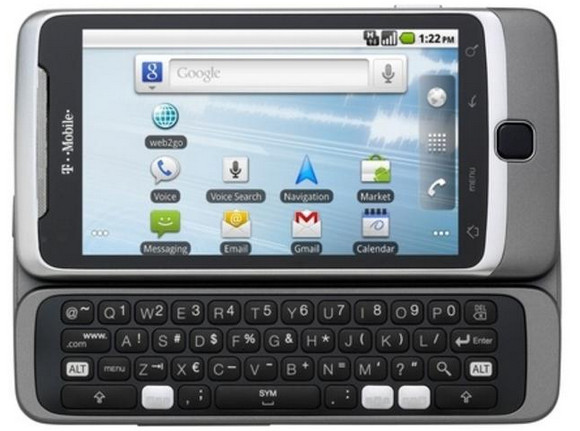 Average specs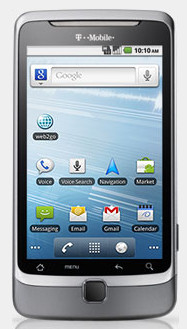 The specs released thus far aren't exactly driving us into sweat-ridden, sheet-tossing nights of eager anticipation with the G2 offering a 3.7-inch screen, an underwhelming 800 MHz Snapdragon CPU, and a 5-megapixel camera with a LED flash and autofocus, capable of recording HD (720p) videos.
QWERTY ahoy
There's also 4GB of internal memory, support for up to 32 GB of external memory with a 8GB micro SD card lobbed into the box for nowt, and a "unique hinge design" whipping out a full QWERTY keyboard.
Wrapping up the specs are a 3.5mm headphone jack, Bluetooth, Flash support and the nifty Swype text input people system.
There's a teaser pre-order page online now, but T-Mobile is yet to spill the beans on the release date and pricing, and if and when us Brits can get our tea-stained hands on the thing.