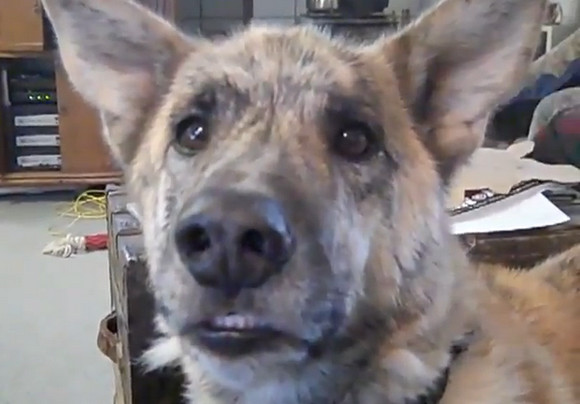 YouTube has released its list of the most watched videos online for 2011, with a not-particularly-amusing "talking" dog topping the list of UK viewers.
The list also included a viral T-Mobile branded take on Prince William and Kate Middleton's wedding, and a rather pleasing Masterchef remix (below).
There's also a Britain's Got Talent audition – transparently prepped up beforehand by manipulative producers – and  "Talking Twin Babies" featuring 18-month-old twins appearing to chat.
Commenting on the selection, YouTube trends manager Kevin Allocca said: "The 10 most-watched YouTube videos of 2011 show that around the world, whatever language we speak, there are certain things that bring us all together around a computer screen or mobile phone – adorable babies, talented performers and clever advertising."
Tragically, there was no sign of what we think is the best video of 2011: Fenton (aka Benton) the dog chasing deer around Richmond Park in London, pursued by its shouty owner. But we've included it anyway:
YouTube top 10 videos, 2011
3. Songify This – Winning
4. Nyan Cat [original]
5. Michael Collings audition
6. Masterchef Synesthesia
7. Diary of a bad man 5
8. Rebecca Black Friday (Brock's Dub)
9. Talking Twin Babies
10. TomSka