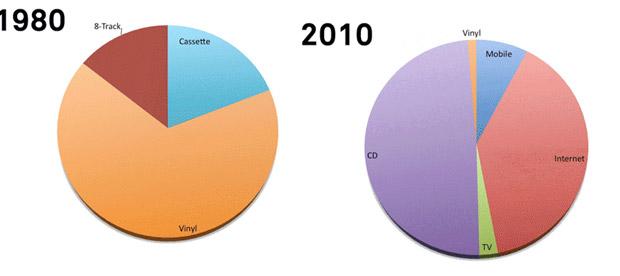 This simple but fascinating animated gif shows the rise and fall of music formats across three decades, from 1980 to 2010.
In the 1980s, the battle was between cassette and vinyl, but now it's  the internet taking the biggest slice.
all trace of 8 track cartridges have been lost in the sands of time, but it's good to see a flicker of resurgence in the trusty old vinyl format.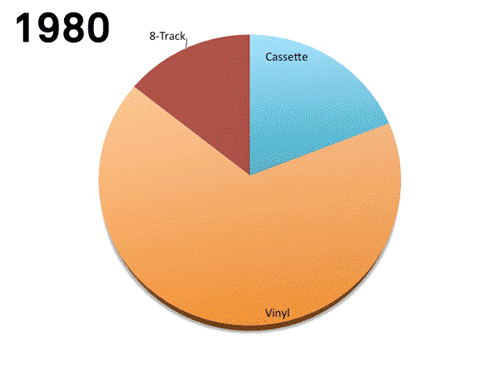 [Via]