Leading UK rail ticket retailer thetrainline.com is set to serve up a new mobile app letting users search for train times and fares, and also purchase tickets through their mobiles  for the first time.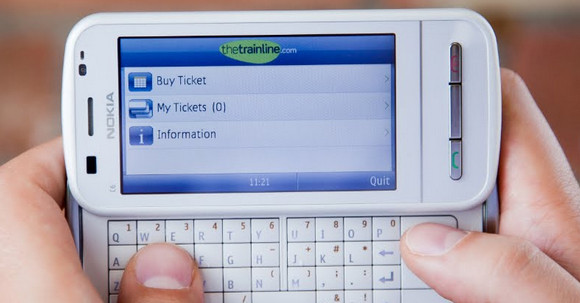 Barcodes ahoy
Richard Rowson, product development director at thetrainline.com was purring with delight over the new app:
thetrainline.com app is an exciting innovation in the rail industry which we're confident will bring about a step change in how people buy train tickets. We've not just replicated the website on the mobile, but completely tailored the proposition for the mobile traveller.
The company will also soon be enabling the ability on selected routes for the ticket to be delivered directly to the phone as a secure barcode, replacing the need for a ticket altogether.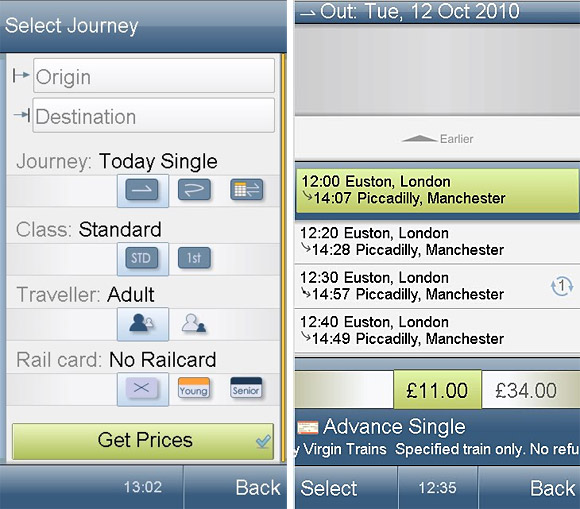 Coming this month
The company have told us that the app "is with the relevant bodies for approval so we're confident we'll be releasing it this month," and will be available on multiple platforms, including iPhone, Blackberry, Nokia, Android and many other mobiles.
Here's the full press release:
MOBILE BREAKTHROUGH FOR TRAIN TICKETS
Thetrainline.com app allows travellers to buy train tickets via their mobile for the very first time

• Thetrainline.com app allows travellers to buy train tickets on the move via their mobile for the very first time
• The app will be available to download for free for use on iPhone, Blackberry, Nokia, Android and many other mobiles, ensuring that train times and tickets can now be accessed and purchased through most mobile phones and even devices such as the iPod
• Currently in pilot testing with a small group of users, thetrainline.com app will take travel apps to the next level by enabling travellers to buy train tickets quickly and easily from the convenience of their mobile phone
• The thetrainline.com app first launched via Apple's app store in October 2009 with free instant train timetabling and journey planning functions so ground-breaking it has rarely been out of the top 5 free travel apps since
• The new app will be available to download this month. Users of the existing iPhone app from thetrainline.com will be automatically notified of the free upgrade once it has gone live. The existing iPhone app is currently available to download via the Apple Store or www.thetrainline.com/tools/iphone-app/

Richard Rowson, product development director at thetrainline.com said: "thetrainline.com app is an exciting innovation in the rail industry which we're confident will bring about a step change in how people buy train tickets. We've not just replicated the website on the mobile, but completely tailored the proposition for the mobile traveller. Taking advantage of the personalised nature and location awareness of phones, it becomes possible to buy a train ticket by simply tapping "next train home" – far quicker and easier than any website or ticket machine can currently offer.

"With over 750,000 downloads of our iPhone app already, people clearly find it really useful for train information and journey planning but our customers tell us that they want to be able to buy train tickets via an app too. That's why we've extended the scope of the app so that people can buy train tickets and collect from any of nearly 1,000 stations. Soon we will also be enabling the ability on selected routes for the ticket to be delivered directly to the phone as a secure barcode, replacing the need for a ticket altogether."