A fresh bucket of cash seems to heading Twitter's way after the social networking website confirmed that it had closed a "significant round of funding".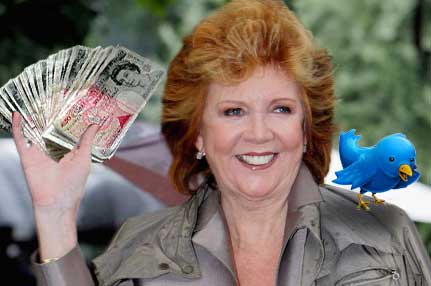 Writing in the company blog, co-founder Evan Williams said that they'd scooped the cash from five investment firms, although he wouldn't confirm earlier reports that a whopping $100 million (£62m) had slipped into their coffers.
If that figure is true, it would value Twitter at a staggering $1bn.
And that, as Cilla might say, is a lorra lorra cash.