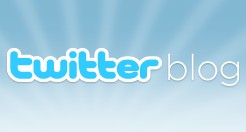 Twitter's trending topics are now being served up in local flavours, so users can quickly view the hot topics going down in their 'hood.
Twitter has long offered a facility to view global trends, but the new feature will let curtain-twitching types see what's happening at a local level.
The new Local Trends feature is now available to all who use Twitter, as Jenna Dawn of Twitter explained in a blog post.
As Twitter evolves, and more people share what's happening in their own world, we want to provide another way for people to discover topics that may be relevant to them.

Last week we began to slowly roll out a new feature called Local Trends to expose what people are talking about on the state and city level, and today we've fully launched so everyone can use it.
Twitter say that they intend to keep on improving the feature over time to provide more locations, languages, and data through their API.