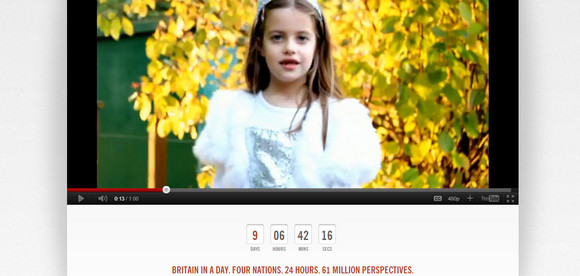 Billed as "Britain in a Day. Four nations. 24 hours. 61 million perspectives," YouTube's latest project aims to capture 24 hours of us Brits doing our thing.
Inspired by 'Life in a Day,' the project invites users to upload their personal movies taken during Saturday 12th November, with the 'winning' clips ending up in a film produced by cinema legend Ridley Scott and art director Morgan Matthews.
The film will then be premièred in cinemas and broadcast on BBC2, ahead of the London Olympics.
Sound good? Then get ready to start filming!