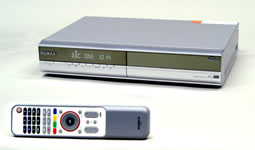 Some Humax PVR users have been an unhappy lot recently, suffering fairly major performance issues with their units.
We've got two PVR-9200T units, both of which have been blighted by annoyances like slow updates, non responding remote controls and frozen players.
The company finally acknowledged the problems affecting these PVRs recently, promising a software solution that will 'dramatically improve the user experience' and address issues such as freezing and locking up.
How soon is now?
Frustratingly, the company has failed to name an actual date when these updates may become available, so we emailed their PR team last week asking for clarification.
We've just received an email (impressively sent on a Sunday afternoon) saying that they'll have 'firm dates' for the update 'soon,' but these are 'still to be confirmed at the moment.'
Which, frankly, doesn't tell us anything at all and doesn't inspire a lot of confidence in the product.