If – like us- you're rather fond of pedalling along country roads, scrambling through bramble-laden landscapes and climbing rain-drenched Mynydds, then you might want to make some space on your Android handset for the ViewRanger GPS mapping app.
Maps galore
The app is already a firm favourite at Chez Wirefresh, with the interface offering zoomable 1:50,000 Ordnance Survey maps covering the entire British Isles (these are purchased separately), and your location can be pinpointed to an accuracy of about 10 metres. There's also built in support for OpenStreet and OpenCycle mapping.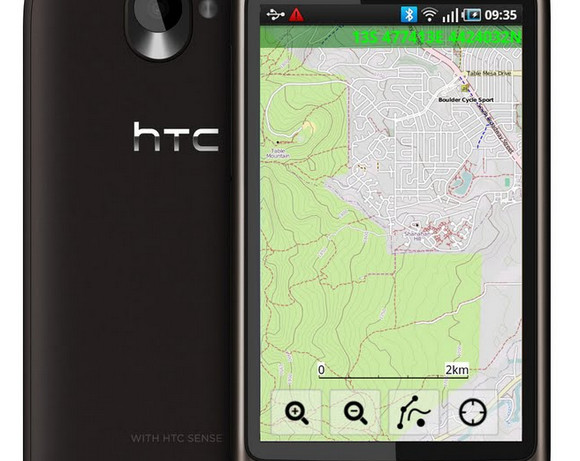 Plan your routes
ViewRanger GPS navigation lets users plot customised routes, and comes with BuddyBeacon, a real-time location-sharing feature that allows users to share their location with other app or web users and view the location of friends on-screen.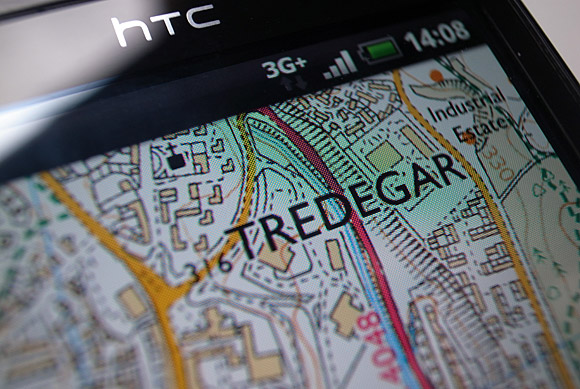 Try it free for a fortnight (and a bit)
Users can record their tracks as the perambulate across the hills and dales, and with the maps stored locally, there's no need for a mobile signal.
The mapping app is now being offered to Android users free of charge for 15 days – look for 'ViewRanger GPS Free Trial' it in the Android market.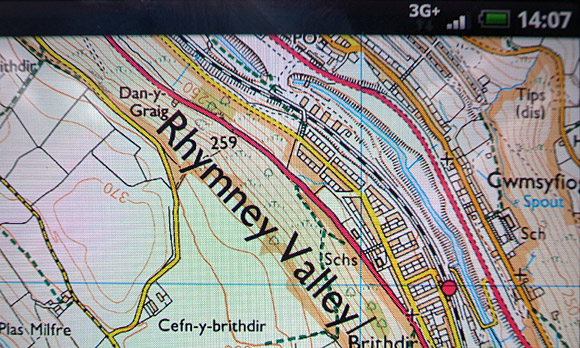 Here's the full press release:
ViewRanger GPS Launches Free Trial Version on Android Market
Android Users Can Enjoy Outdoor App's Full Functionality for 15 Days

NEW YORK, NY — November 9, 2010 — Award-winning ViewRanger GPS, the outdoor navigation app, has introduced a new version for Android, which is now available for download on Android Market. The new version, "ViewRanger GPS Free Trial," is a fully featured app offered to Android users free of charge for 15 days. The free app will allow off-road and outdoor enthusiasts to review its robust features before committing to a purchase.

The new free trial app, which uses global OpenStreet & OpenCycle mapping, will be available in all Android market territories worldwide. The fully functional app allows users to view their GPS mapped location, record a track, and view performance statistics. The maps can be downloaded and stored on the phone, allowing continuous navigation to occur without a mobile signal. ViewRanger GPS navigation features also include the ability to plot customized routes or import GPX files and following the route is easy, with waypoint and navigation alarms that provide alerts along the course.

In addition, BuddyBeaconTM is a real-time location-sharing feature that allows users to share their location with other app or web users and view the location of friends on-screen. This feature provides an excellent way to maintain pinpoint tracking of hikers and campers, offers a great way to log progress tracking. The ViewRanger GPS app & BuddyBeacon service is currently used by a growing number of Search and Research teams in Europe in their efforts to locate lost or injured hikers.

During the trial period, users can upgrade to the full version by paying the full Open Map edition charge of approximately $4.00, or by purchasing an area of US National Geographic TOPO! premium mapping, or mapping for any one of the other 13 countries available. ViewRanger provides an up-to-date, accurate, and cost-effective alternative to dedicated GPS receivers, which are typically expensive and offer only basic map displays with limited information and no connectivity.

Walkers, mountain bikers, campers, runners, 4×4 off-road enthusiasts, or anyone else who enjoys the great outdoors will find ViewRanger GPS maps to be an invaluable tool for added safety and enjoyment.

Craig Wareham, CEO of Augmentra, the company that develops and markets ViewRanger, commented on the move: "By giving people access to our full app for free they get the opportunity to try all its great features before committing to buying the full version. It allows us to publish the app in all global Android markets and to meet demand in the over 70 countries where the app is already used. I am confident that once they have tried ViewRanger for Android for 15 days, they'll download the full version."

ViewRanger GPS apps have won a number of awards over the last six months, including the "Best Indie App" in the Mobile App World Awards 2010 in London last month.

About ViewRanger GPS
ViewRanger GPS is the award winning mobile phone application, which delivers GPS navigation, mapping and location-based content to outdoor activity enthusiasts and outdoor professionals worldwide.

ViewRanger has been running on a range of Symbian S60 mobile devices for over two years and in 2010 launched on Apple iOS (iPhone/iPad) and on Android OS. Versions of ViewRanger GPS either provide global map coverage from Open sourced mapping, or premium topographic map data available for a growing number of countries, including Belgium, Finland, France, Germany, Great Britain, Holland, Ireland, parts of Italy, Norway, New Zealand, Slovenia, Sweden, Switzerland, USA. The ViewRanger GPS application works with Facebook and has an API to allow web-based location sharing and can be integrated with Twitter to allow location based "mash-ups".

Augmentra Ltd is the Cambridge UK based Angel funded software development company behind ViewRanger GPS, and is partnered with national mapping agencies across Europe including Ordnance Survey in the UK, BKG in Germany and with a range of content publishers, including National Geographic in North America.
Follow Augmentra at www.twitter.com/viewranger