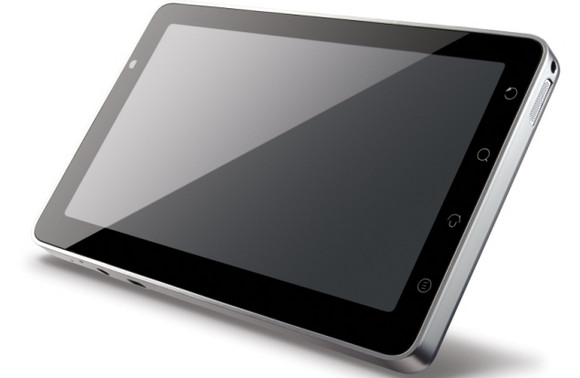 Viewsonic has grabbed a megaphone, jumped up on its soapbox made from old monitors and barked out the news to the denizens of Blighty, "Hear Ye! The ViewPad 7 is coming your way!"
Right tasty
The Android -powered tablet is a bit of a tasty geezer too, packing a 7-inch, capacitive touchscreen (two inches bigger than the Dell Streak) serving up full 3G phone connectivity with voice calls, texting and MMS, with the whole caboodle purring along on Android 2.2 OS.
We can't say we'd fancy chatting on a phone this big and re-enacting a scene from Trigger Happy TV, so we reckon users will be investing in a Bluetooth headset pretty sharpish.
The specs shape up rather nicely too, with the giant phone-cum-tablet sporting a VGA front-facing camera for VoIP video calls and a back-facing 3-megapixel number for photos.
Connectivity options include Bluetooth, Wi-Fi and GPS, plus a USB port and a microSD slot for memory expansion.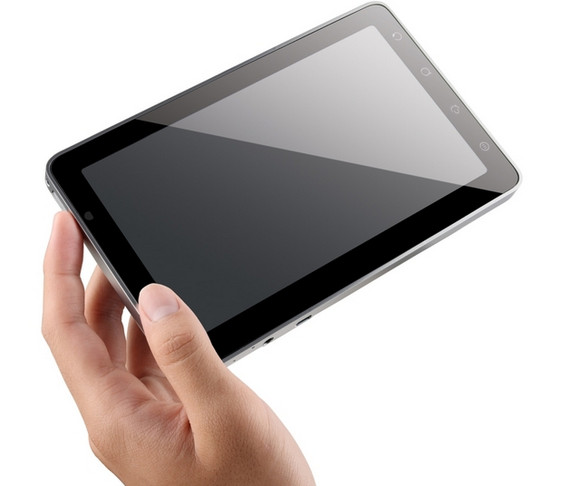 Android for Autumn
"We are proud to announce another world first at ViewSonic", roared Derek Wright, European product marketing manager.
"3G phone functionality combined with dual cameras gives the ability for use of Android apps to use augmented reality or video calling on the move with the benefit of an excellent 7-inch screen."
"The ViewPad 7 is aimed at users who require the 'always on' connectivity they are used to from a mobile phone with a more agreeable screen size for longer term use".
The Android ViewPad 7 will retail for an iPad-undercutting  £350 and should be rocking into stores in October.
[Via]