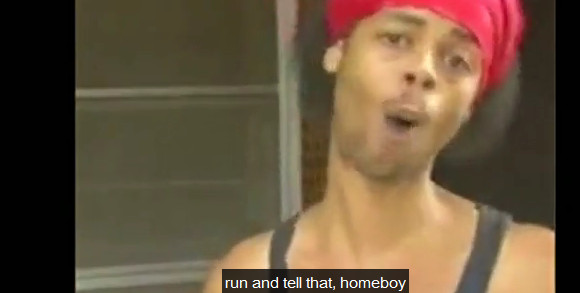 It's a Friday, so what better time for a viral music video, and this time it's a mashed up news clip given the "Auto-Tune the News" treatment, by the Gregory Brothers.
Such is the popularity of their "Bed Intruder" remix that it's broken into the Billboard Hot 100 which rates popular songs across every single genre by metrics such as radio airplay, sales and online streaming activity.
The song was swiftly released on iTunes and managed to sell 10,571 copies in the first two days alone, according to Wired.
Here's Mashable to explain the story behind the song:
If you're unfamiliar with the tune, it's a remix of a newscast during which Antoine Dodson of Huntsville, Alabama, speaks about the attempted rape of his sister. Dodson then gives an impassioned speech about how the man will be caught. A video of the incident was uploaded to YouTube, quickly going viral due to Dodson's rather off-beat personality.

The Gregory Brothers — Evan, Andrew, Michael, and Evan's wife Sarah — took said video and worked their auto-tune magic on it, creating a catchy song, and, apparently a legit musical sensation: No. 89 on Billboard's list. (No worries, all, Dodson receives 50% of all sales, as he did pen the 'lyrics.')
[Mashable]