If you didn't already have enough reasons to cut all ties with the toxic brand that is News International/Corp, Virgin Media has made the job easier by offering Sky+ like functionality for its rival Virgin Media TiVo service.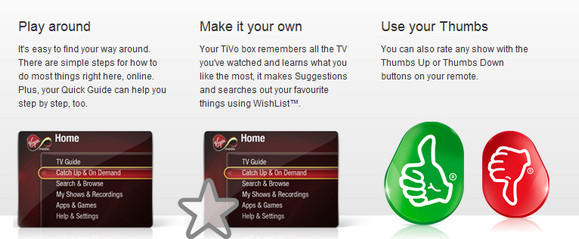 The company has just announced an Android TiVo smartphone app (with iPhone and iPad versions set to follow soon) which lets users browse TV guides and remotely set recordings on their smartphones.
Virgin Media has already won praise for the TiVo functionality in its newest range of Virgin Media boxes, and bolting on smartphone access makes it an attractive alternative to the Sky+ Record app – with the added bonus that you won't be giving money to Murdoch.
Alex Green, executive director of commercial TV and online at Virgin Media, was ready so trowel on the love: "We think Virgin Media's TiVo Service is the best way to watch TV and our new mobile app enhances that experience by ensuring you'll never miss recording a programme whilst out and about.
"Our TiVo service already offers the most flexible and comprehensive recording options and features, which this new service complements."
[Via] – [Virgin Media TiVo]