According to Akamai, the world's largest operator of a network of computers, the World Cup has created its busiest ever bandwidth demand for news sites.
The figures show their network peaking at over 12 million visitor requests per minute, up over 230 per cent on the normal demand for this time.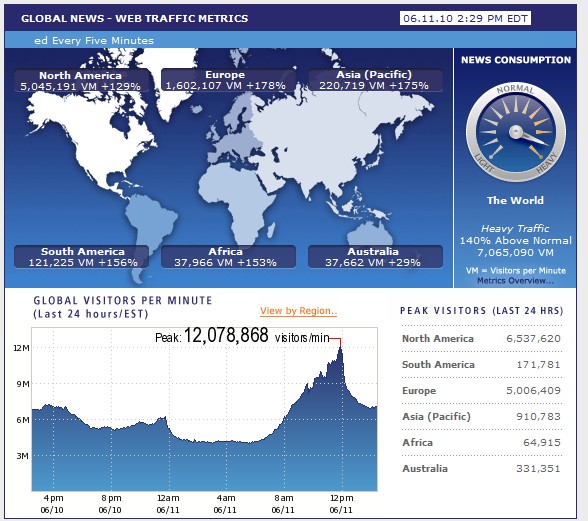 And that's a record breaker
These figures smash the previous record for bandwidth requests for news sites, recorded when President Barack Obama was inaugurated.
Although Akamai does not report on the world's total Internet demand, it carries most of the world's major news organisations (including the BBC, CNN, and NBC) so it seems a fair representation about how World Cup fever driving Internet traffic through the roof.
If only Wales had qualified….

[Via]