O2 has romped home to bag the glory of being the fastest network for mobile broadband, according to the results of a new study by telecoms regulator Ofcom.
Millions of tests
Donning clipboards, stopwatches and calculators, Ofcom conducted 4.2 million network tests as it got busy with its first study into mobile broadband, although it's worth noting that the tests only used dongles and datacards and not smartphones (Ofcom say those tests are coming in the future).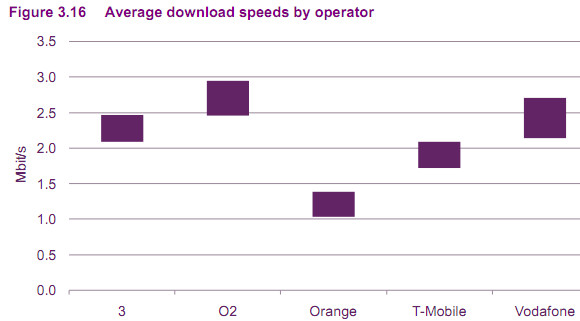 Speedy o2
With the tests run by measurement bods Epitiro, it was discovered that O2 was the speediest mobile broadband provider in the land, serving up an average speed between 2.5Mbits/sec and 3Mbits/sec.
In second place was Vodafone, Three and T-Mobile with sluggish Orange coming bottom, its tardy connections meandering around the place at a leisurely average of below 1.5Mbits/sec.
The math
As they say in shampoo ads – here's the math: The tests used ominous-sounding "static probes" located at at 97 places across the UK and taking hourly measurements. Only 3G or HSPA connections were counted, so 2G was ignored throughout.
The tests found that O2 also had the lowest average latency, while once again tortoise-powered Orange cam bottom when it came to upload speeds, as all its rivals matched each other's speeds.
Upload speeds are still generally devilishly slow though, with its 85% of recorded upload speeds remaining under 1Mbit/sec.

And in the real world….
Of course scientific facts and figures are one thing, but it's what the punters actually experience that matters, and it turns out things aren't quite so great in the real world.
Ofcom hauled in a 1,000 consumers to see what speeds they were actually getting and found that the average mobile download speed plummeted to just 1.5Mbits/sec, although areas with good 3G coverage performed far better, registering 2.1Mbit/s during the day.
It's bad for the Wurzles
To no one's surprise, Ofcom noted that better mobile broadband speeds were prevalent in the big mean city compared to Wurzles territory, but added, "performance was highly variable across urban areas, with no guarantee of good performance offered in a city-centre location."
[Via] – [Ofcom PDF report]