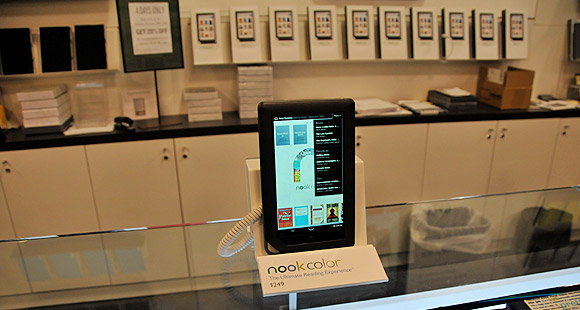 If you've ever visited a Barnes & Noble store you'll have seen that they've been giving their range of Nook e-book readers an almighty shove.
As soon as you set foot in their stores, you'll be accosted by huge product displays, with mustard keen dedicated Nook staff hovering around ready to implore customers to try out their e-Readers which promise, "the ultimate reading experience."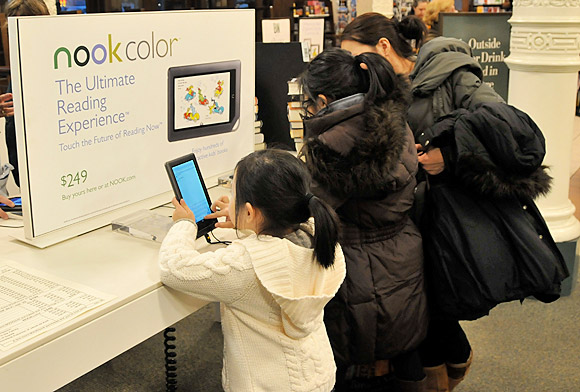 It looks like their strategy has paid off, with the company announcing that the Nook has echoed the success of the rival Amazon Kindle reader to become the biggest seller in the retailer's 40-year history.
The new NOOKColor proved to be the biggest hit, with B&N reporting that it was their number-one selling gift of the holiday season.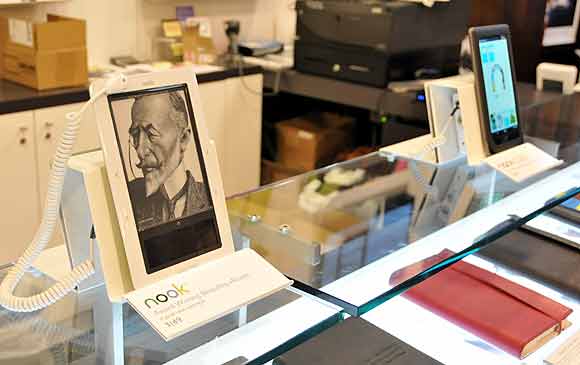 Although we weren't too keen on the first Nook e-Reader – which featured a none-too-successful twin screen arrangement – the Android powered NOOKColor proved a far more attractive proposition, offering a bright 7 inch 1024 x 600 pixel colour touchscreen and full web browsing.
We found it snappy in use, and for just $249 looks an attractive way of reading books, downloading mags and surfing the web on the move.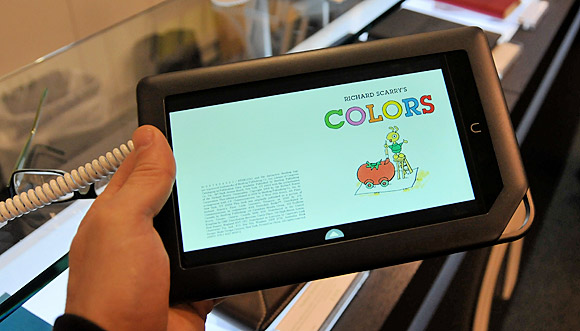 No figures
Sadly, when it comes to spilling the beans on the actual amount of NOOK eReading devices sold, Barnes & Noble are following Amazon's annoying lead and keeping Mum, although they did announce that they now sell more digital books than physical ones on their website, BN.com.