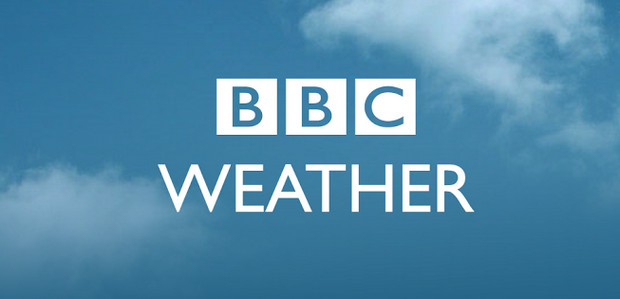 The Beeb has served up a rather splendid weather app for Android phones and we have to say it's a rather dandy looking affair.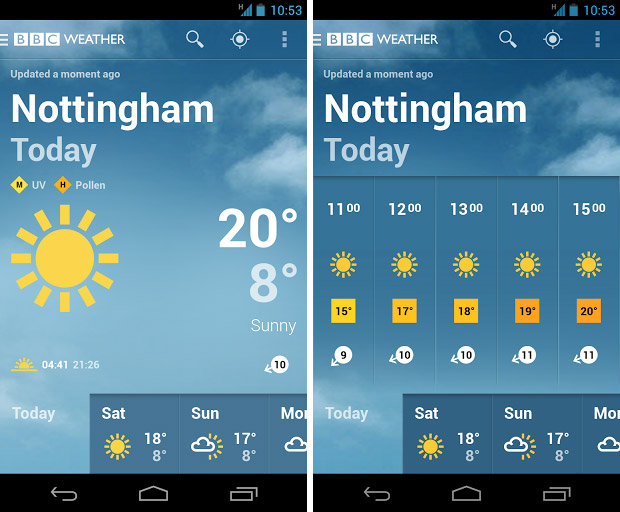 The design is well thought-out, clear and concise and the app does everything you might want a weather app to do.
And here's the BBC to list all the goodies in store:
– Simple and clear design for easy access to our most detailed and up-to-date information
– Search for locations (automatically added to your favourites), or use your current location
– Hourly forecasts with detailed information for the next 48 hrs (UK)
– Look further ahead with 3 hourly forecasts (UK and International)
– Tap each hour for extra detail including Pressure, Visibility and Humidity
– A day overview including Sunrise/Sunset times, UV, with Pollen and Pollution information for the UK
– Swipe vertically to view all your favourite locations
– Interactive home screen widget, and in Android 4.2 a lock screen widget (widgets unavailable if app is moved to SD card)
– Share favourite locations with a friend via NFC
– Accessibility for users of TalkBack text to speech
– Designed and optimised for Android, including Android's new Navigation Drawer
Note:
• Ability to store the app on the SD card. Widgets will not be available if you choose to use this function. This is a feature of the Android system.
• This app is currently not available for users in the Channel Islands and Isle of Man. The BBC and Google are working to resolve this issue.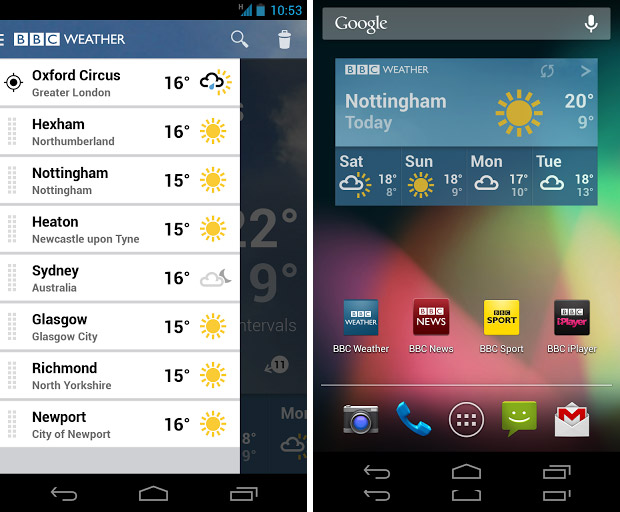 The widget is rather smartly presented too, and has swiftly earned a place on our homescreen.
We'll still be keeping the Aix weather widget on our screen though as that remains the finest short term forecasting app we've ever clapped eyes on [read our Aix review here].
You can download the BBC weather app from here. We thoroughly recommend it.