Last year's Blackberry Bold proved a big hit for RIM, helping the company shake off their swivel-action, corporate-only associations and open up the platform to regular consumers looking for a solid, fully featured smartphone.
Their new update (or "product refresh" as some ghastly PR types like to call these things) is the Blackberry Bold 9700, an altogether slimmer, lighter and rather sleeker affair which shaves off 16g in weight, and reduces the overall dimensions by 6mm in width, 5mm in height and a pocket celebrating 0.9mm in girth.
However, for all that slimline joy, there is some payback in the form of a narrower QWERTY keyboard which may upset hardcore emailers.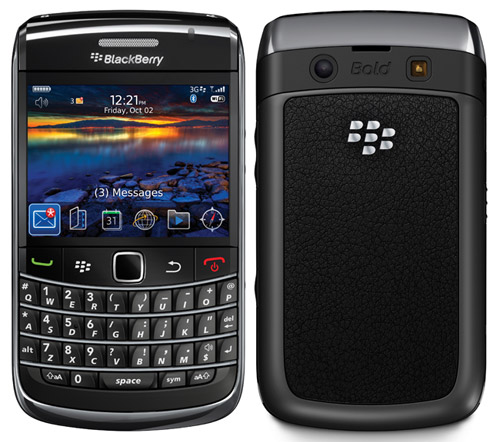 The layout of the phone remains much the same as its predecessor, although the trackball has been given the heave-ho and replaced by the same optical trackpad which debuted on the BlackBerry Curve 8520.
The fake leather back and feast of black and chrome remains present and correct and we have to say we rather like the look of the Bold. It's sharp, business-like and well finished.
Ye Olde Interface
What we've never been big fans of, however, is the Blackberry interface, which seems resolutely stuck in 2007 and is easily outflanked in style terms by snappier, more contemporary UIs on handsets like the iPhone and the Palm Pre.
The web browser is similarly antique compared to what you'll find on most high end phones, although the 3.2MP camera and basic video recording feature at least places it at the right end of the decade.
Comprehensively reviewed at techradar, the Bold was praised for its excellent battery life, with the love flowing freely for its solid build quality, decent camera and video functions, new trackpad, high res screen and overall nippy speed – although the ageing interface, vintage browser and 'boring menu layout system' failed to impress.
When it comes to no-nonsense business phones, the Bold still looks like a prime contender to us, so we've no doubt that this latest Blackberry will shift units a-plenty – but for those who like a little more razzmatazz with their handsets, we suggest you look elsewhere.