Smartphone makers Blackberry have launched a new YouTube channel offering tutorials and tips for owners.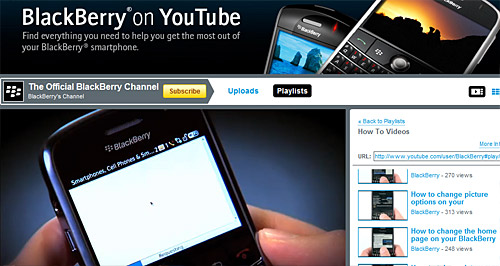 Billed as "Everything you need to help you get the most out of your Blackberry smartphone," there's currently around twenty short videos on offer, taking you through the basics of the phone's operation.
The videos include such topics as creating bookmarks, changing ring tones, setting trackpad sensitivity and taking photos.
The videos are all available in HD and slickly put together with a tres ambient soundtrack and a dulcet toned American seductively talking you through the options.
Here's a couple of examples.