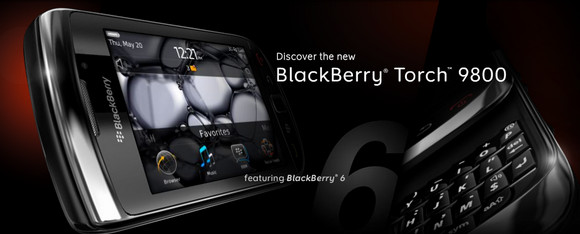 We have to admit we're having a little bit of trouble believing this one, but according to industry stat-shufflers, GfK, RIM's BlackBerry range reigned supreme as the most successful smartphone platform in the UK over 2010.
Over a quarter of all smartphone sales
After analysing data from networks and consumer electronics stores, GfK reckon that BlackBerry managed to bag an impressive 28.2% of all smartphone sales in 2010, with RIM enjoying a particularly splendid Christmas period, scooping up 36% of Christmas sales, with over 500,000 shifted.
Over the festive period, TechRadar is reporting that nearly one in two pre-pay handsets and nearly one in four contract deals were for BlackBerry handsets, with the BlackBerry Curve 8520 and new BlackBerry Torch proving particularly irresistible to punters.
RIM releases the facts
The news comes from RIM themselves, but seeing as GfK aren't the sharing kind, we're not privvy to the exact figures.
With GfK only interested in selling their data stats to paying punters like RIM, we don't know how far behind Android and the iPhone were.
That said, we suspect that RIM's reuctance to share those particular nuggets of information suggests they that weren't very far behind at all – and we'd bet cold pints of lovely beer that RIM won't be in the same position next year. Or even in a few months.
A paucity of apps
The phones may be flying out of shops like, err,  silt off a shovel, but RIM's BlackBerry App World is still a bit of a barren affair.
Although the store has grown an impressive 60% since Q2 2010, there's still  less than 17,000 applications on offer – miles behind the massively well stocked app stores of Apple and Android.