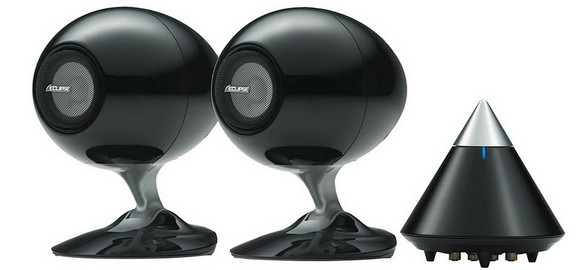 If your pockets are vastly deep and you have a penchant for audiophile sound, then clear some space on your desk for the Eclipse TD508II-UD reference-class desktop speaker system.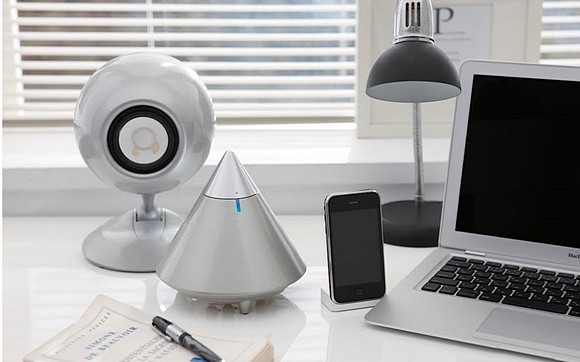 Looking like a pair of robot eye-monsters receiving instructions from a mysterious pyramidal hub, the system serves up sweet, sweet high-end hi-fi from any connected computer, iPod or audio-playing device.
If you're still with us, it's time to take a deep breath as we reveal the price tag –  a whopping £679.99. And that's a special promo price knocking £140 off the usual RRP!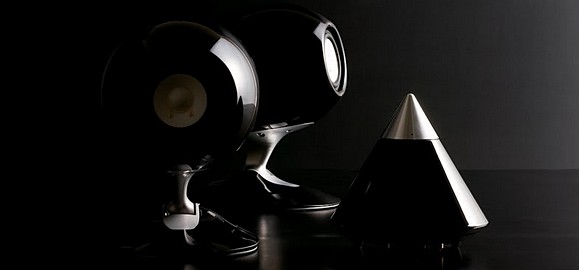 It's certainly pricey, but you pay for what you get in this hi-fi business.
In this case, your slab o'wedge gets you a pair of audiophile-grade, crossover-free speakers looking resplendent in futuristic shiny cases and an anti-resonant, cone shaped amp offering phono inputs with all connections being of the upmarket gold plated variety (this is to improve connectivity rather than add extra bling).
It all makes for a lovely and very stylish desktop companion, sure to give your workspace a touch of the Space Odysseys.
We'd certainly recommend giving them a go if you've that kind of budget, otherwise check out the excellent Audioengine 5 active speakers which can be picked up for around a third of the price.
[Eclipse]