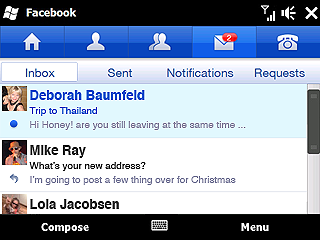 It's been lagging behind mobile versions on Facebook on other platforms, but Microsoft's updated Facebook app for Windows Mobile finally adds a sorely missed feature: the ability to add comments to posts made by friends.
The updated app – now hitting v1.2 – also lets users "like" their friends' posts.
The app now lets users access status updates, friend requests, and photo tags, and also lets users read and create wall posts, share photos, send messages, and update their profile picture.
Here's Microsoft's excitable intro: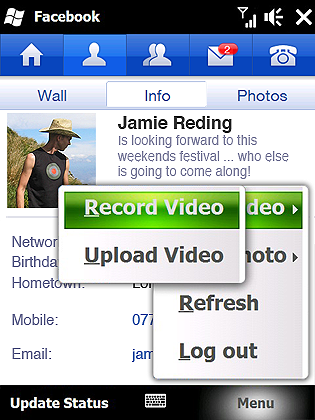 New from Windows Mobile: a Facebook application for your phone!Download the new Facebook application for Windows Mobile and: Send messages to any of the people in your Friends list.

Take pictures and videos on your phone, then upload them right to Facebook. Send messages or call people in your Friends list.

Manage your profile and post anytime, anywhere. Keep up with the latest news and posts with Facebook on your phone.

Now your status updates can be up-to-the moment accounts of what you're doing. Photos and videos are about as close to live-action as you can get.

Show your friends what you're up to, while you're out and about.

Connecting and sharing on Facebook just got a lot livelier!
The software is free and can be downloaded now from the Windows Mobile Marketplace.
Early reviews
Feedback from users on Microsoft's download site seems to be something of a mixed bag – here's a selection:
The new updates now make it possible to properly view the feeds & comments & in a way designed to minimise download times. much better and perhaps now is only really missing chat?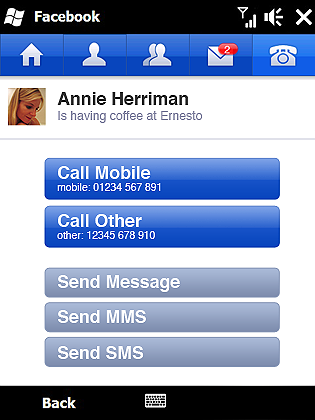 Still not quite as good as using touch.facebook.com
Doesn't suck as much as the old version
Doesn't completely suck like the old version, nice to have functions that every other mobile OS has. Still needs push content loading though. I still have to manually refresh everytime. A nicer, more fluid UI like the myspace app would be good too.
rubbish!
this doesn't give me notification updates & I can't view status update comments.

More.