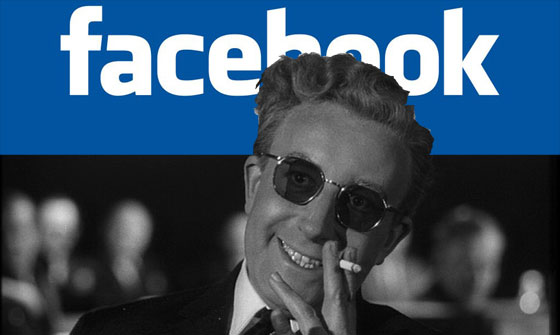 Facebook is lining itself up to become the glue that bonds the web together with the announced introduction of  its universal "like" button.
It sounds a simple enough proposition letting web publishers add a Facebook 'like'  button to their websites, but its implications are massive.
Talking at the  F8 developers conference, CEO Mark Zuckerberg revealed Facebook's plans to connect the entire internet through the social network, with users able to give the thumbs up to sites they like and publish their approval to Facebook with one click.
A gluey goldmine
"[Zuckerberg] is using the like button as the glue to link Facebook to everything else and understand his users much more," commented Shiv Singh, Razorfish's global social media lead. "It's a data goldmine."
Facebook's new suite of tools, which include activity feeds for other Facebook users, recommendation engines as well as the 'like' button, will let publishers embed Facebook functionality on their own websites – and what publisher isn't going to want to have their pages plugged into Facebook's enormous network?
Traffic galore
The potential for extra traffic is too good to ignore: once a user gives a page the thumbs up, it gets linked from their Facebook profile with the abiilty to publish it to their newsfeed.
Already, big time  publishers like CNN and the New York Times have signed up, and Facebook anticipates serving more than 1 billion buttons in the first 24 hours, with participating publishers expected to see a lot of traffic coming from the social networking site.
"Facebook potentially could power an all-knowing behavioural-targeting platform the likes of which we've never seen before," said Ian Schafer, CEO of Deep Focus, while the company's Zuckerberg described its "open social graph" as a way for publishers to create personalised web experiences for users based on their like history.
Remembering your tunes
In a smart partnership, music streaming site Pandora has embraced Facebook's new technology, which will be able to serve up music that users have liked elsewhere on the web (courtesy of those 'like' buttons).
It's a clever idea, and one that is sure to persuade many music sites to sign up to the scheme in double-quick time.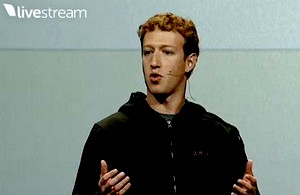 Facebook Docs links up with Microsoft Web Office
At the same conference, Zuckerberg announced the new Facebook Docs, declaring it to have, "all of the power of Microsoft Office suite online with a simple Facebook integration."
This will let Facebook users create, edit and share Microsoft Word, Excel and PowerPoint documents online, or upload them from their PC or Mac.
The Facebook Docs beta is based on Microsoft Office 2010's Web Apps suite, with their Fuse Labs doing the clever stuff to make it connect with Facebook.
The name Fuse comes from "Future Social Experiences" and you check out what clever things they're up to here: http://docs.com/
It's going to take over the web
Adding a wee button to a page may seem a small step, but it may have a massive impact, turning Facebook into a powerful search tool powered by user content and opinions – and that's something that might get the all-powerful Google looking over their shoulder too.
With Facebook adding the ability to create and share Office documents over the social networking site, the company is putting its Size Nines all over Google's territory, so things might start to get very interesting soon.
[Facebook becomes the Internet's social glue]
[With Universal 'Like' Button, Facebook Spreads Across Web]
[Facebook introduces Docs, based on Microsoft Web Office]