If Santa slipped a shiny new Blackberry into your festive sack and you haven't had time to enjoy a good rummage through the offerings in BlackBerry App World, we've hand picked a selection of four top apps to get you started: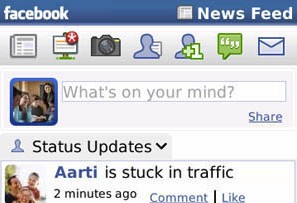 Facebook for Blackberry
Although Facebook's mobile version of their website isn't that bad at all, any smartphone worth its salt needs a proper app, and the  BlackBerry the Facebook is an absolutely essential download.
The app lets you indulge in most of the things that Facebook can do, including viewing profiles, wall posts and status updates, updating your own status, receiving instant notifications, posting and tagging photos, organising Facebook events and doing the ol' 'like' thing.
Price: Free.
7digital for Blackberry
Apple's iPhone may boast tight integration with  iTunes, but Blackberry users can enjoy music on the move too, thanks to the fully featured 7digital app for BlackBerry
The app lets users browse the latest charts, preview the latest tracks and discover, buy & download high quality, DRM-free MP3 music directly to their BlackBerry handset.
Any tracks made on the move are automatically replaced with high quality versions of the tracks when the user gets home thanks to Wi-Fi Auto-Sync and the app comes with a media player that imports existing playlists and MP3 music collections.
Note: you'll need a Micro SD Card for 7Digital to do its thing.
Price: Free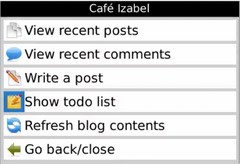 Wicked
For die hard bloggers, Wicked is a top notch editor letting mobile writers manage any number of WordPress blogs.
New posts can be slammed out in the editor with tags and categories added, courtesy of a simplified interface.
Photos can be captured directly from the phone's camera using '1-Click', with the ability for blog posts and ToDo lists to be geocoded, letting you sort them by proximity from you.
There's  also Twitter/Twitpic integration (tweet your icon & status), making this a great tool for WordPress fiends.
Wicked is charged at a $10 annual subscription, with a free 2 day trial available.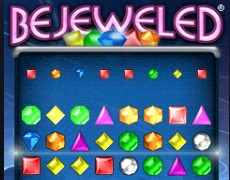 Bejeweled for Blackberry
Bejeweled has turned into something of a gold mine for its creators PopCap, with the game being made available across multiple platforms for nearly a decade.
We played it religiously on our old Palm Treo 650, and the Blackberry version ios more or less identical to the ones found on Windows Mobile, Smartphone and Apple iPod/iPhone.
In case you've never seen it, it's a simple, but compelling classic gem-swapping puzzle game, with users tasked with matching rows of jewels to clear the screen to win. The game can be played solo, or against a friend or random opponent.
Price: £3.48